Bria Hammel Interiors
I recently stumbled across Interior Designer Bria Hammel's online portfolio, and instantly fell in love with her work.  It's clean, fresh and incorporates many layers of texture with stunning prints. Her interiors are never overdone, rather there is a seamless blending of color, shape and pattern that is refreshingly easy on the eye.
Bria is the Principal Designer and CEO of Bria Hammel Interiors, the CEO of Brooke & Lou Furniture & Home Decor and Co-Creator of Hammel House & Co. She leads a fresh, talented team of women who are dedicated to designing beautiful, inviting homes for clients. For Bria, every project is about creating a home filled with surprising, thoughtful spaces that lead to unexpected moments. She has an incredible eye for detail and has a passion for designing spaces that tell her clients' stories.
Images courtesy of: Bria Hammel Interiors
Rochester Farmhouse
A Modern & Casual Farmhouse
Features: Vaulted Ceilings with Exposed Beams, Bright & Open Floor Plan, Traditional Farmhouse Style & Furnishings, Pale Pink Master Bedroom
Photography Credits: Spacecrafting
The clients were looking for a modern, casual farmhouse for their growing family.  This project combined new construction and renovation.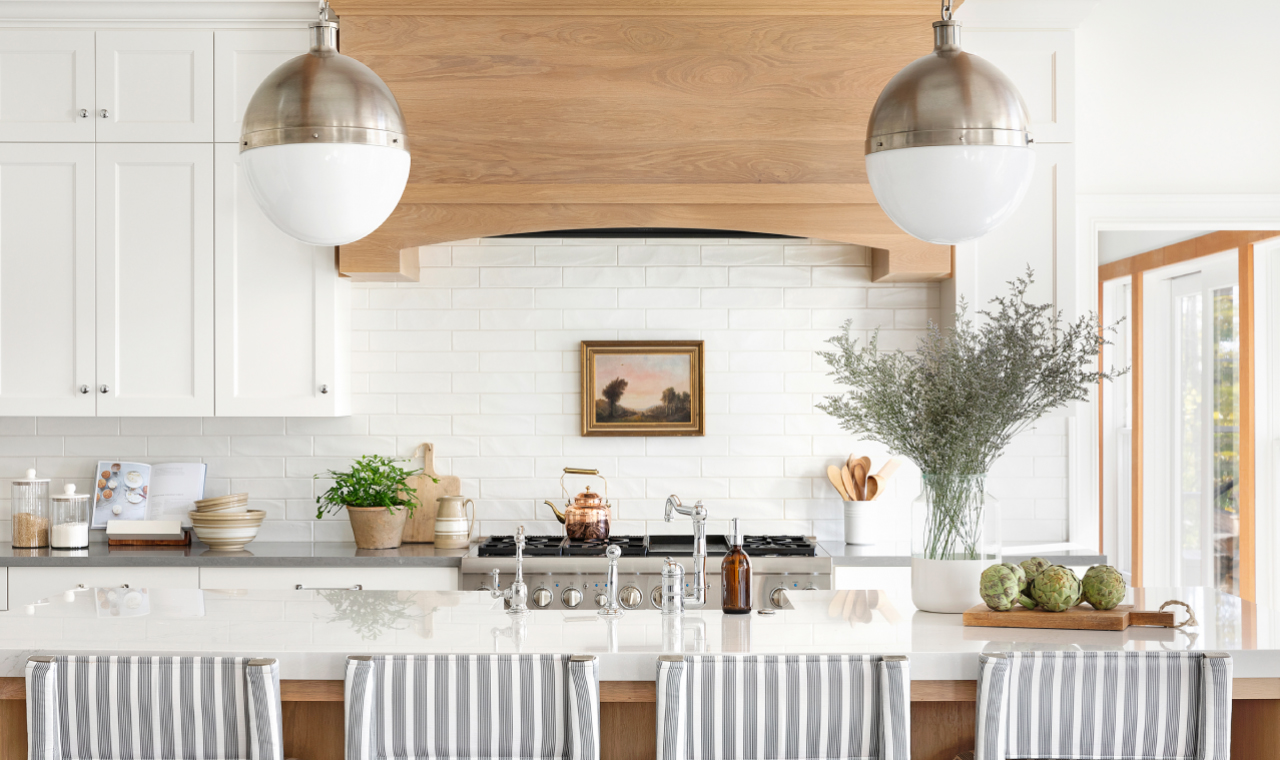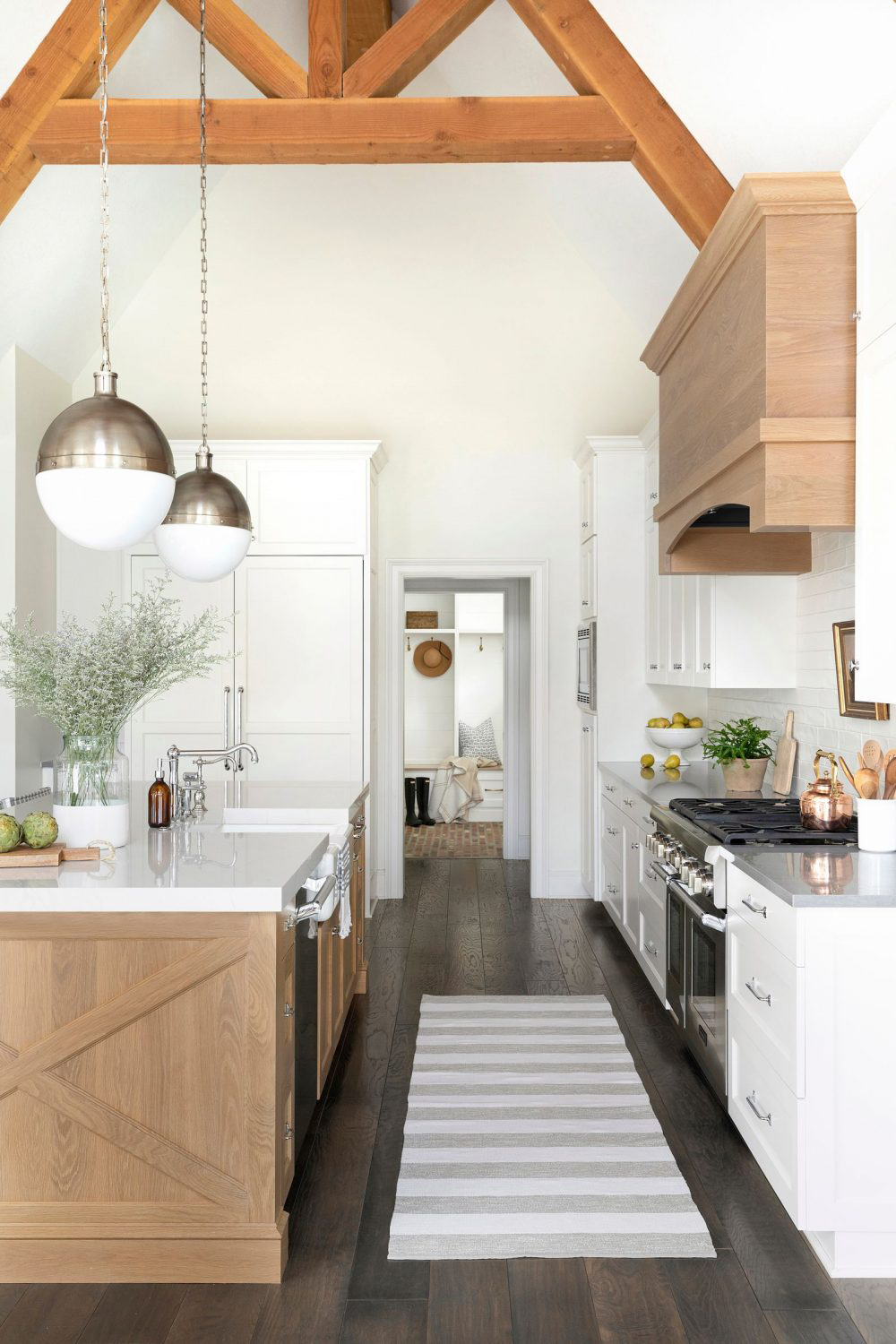 Farmhouse Kitchen
The kitchen cabinets were painted the same color as the walls to draw your eye up.  The over-sized light fixtures that hang over the island were then installed.  As a finishing touch a few textured and vintage Brooke & Lou accessories were brought in to  help create the collected, farmhouse feel of the home.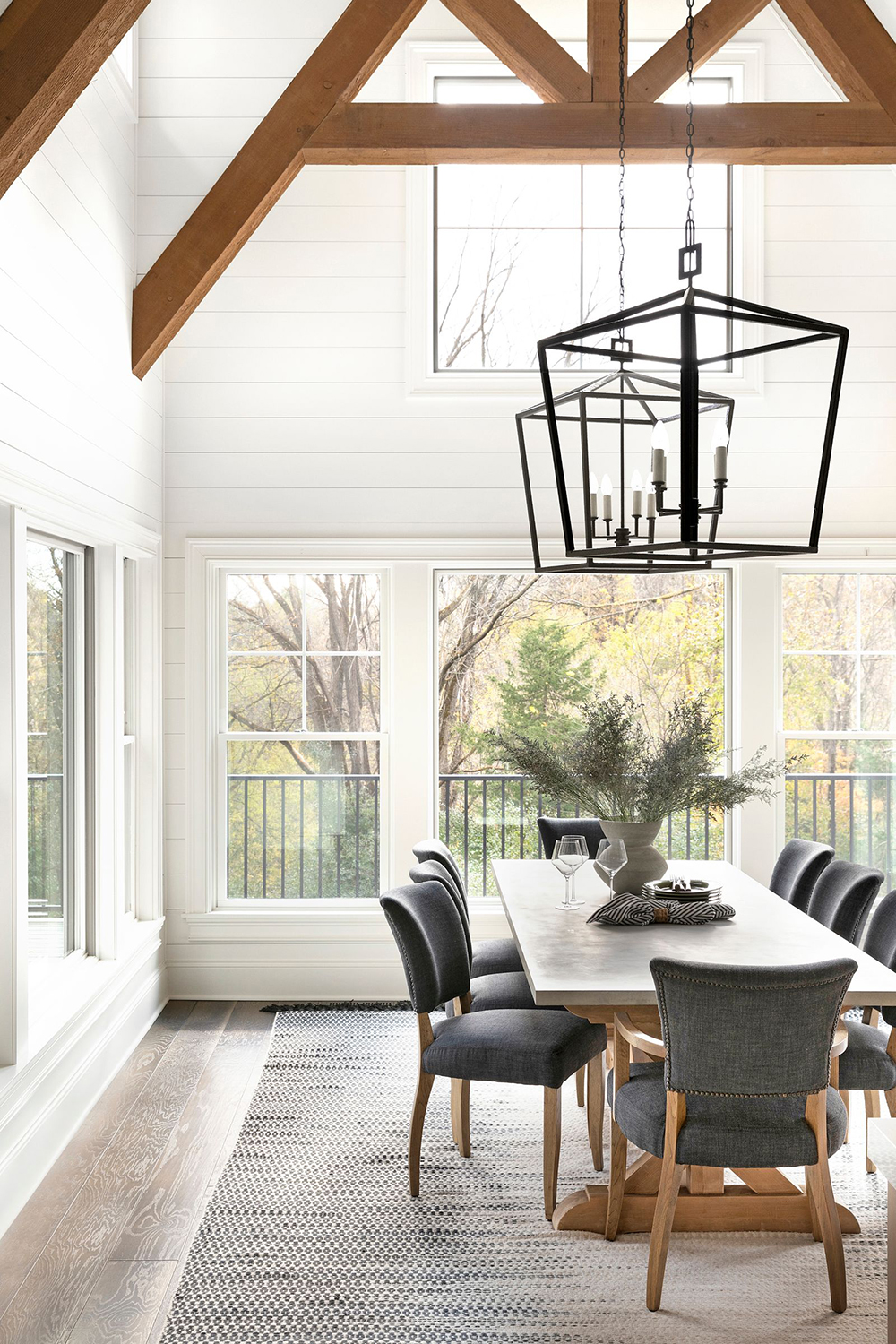 Farmhouse Dining Room
The large dining room is located adjacent to the dining room. In order to balance the scale of the room, the light fixtures are massive, oversized lanterns chosen in a finish that would pop against the white.  The dining area is a warm and inviting design.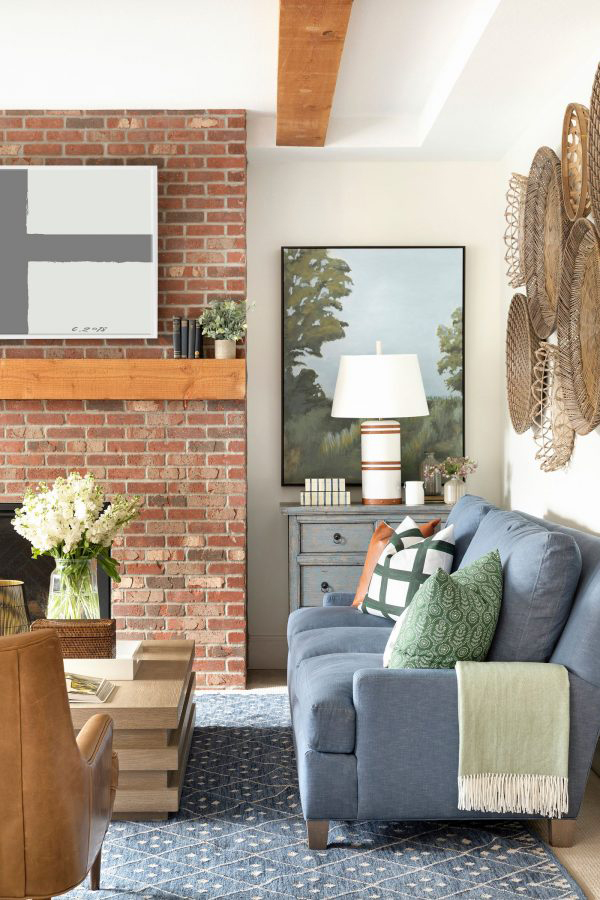 Farmhouse Living Room
The dining room and kitchen open up to the main living room so it was important to tie in certain aspects of all of these spaces to have it feel cohesive (i.e. the brick of the fireplace matches the brick from the mudroom floor).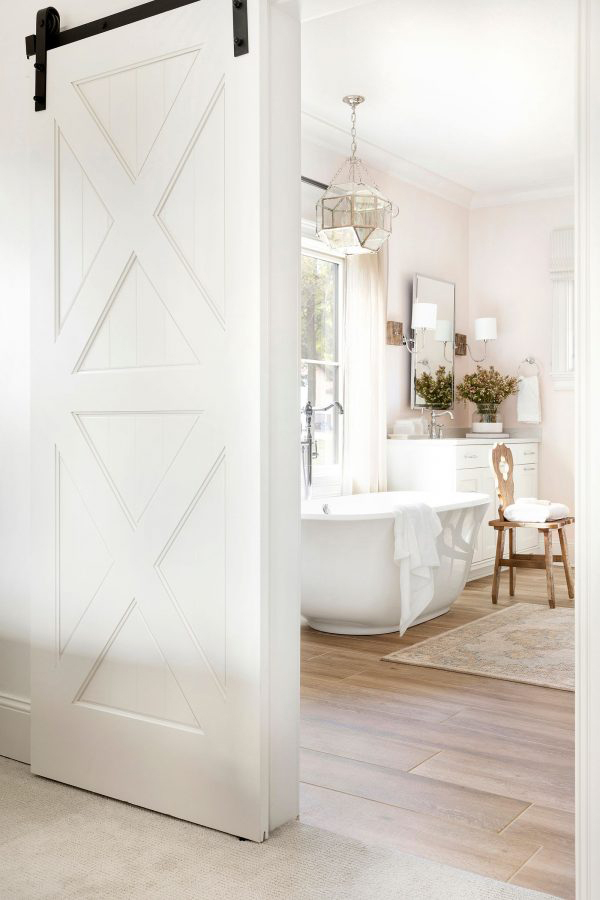 Farmhouse Bathroom
This large farmhouse-style bathroom has a separate vanity on each side of the tub that is situated in front of a window with breathtaking views of the surrounding forest.
Winnetka House
A Classic & Cool Traditional Home
Features: Light and Bright Home Furnishings, Stripe Wallpaper, Three Boy's Bedrooms, Casual yet Sophisticated Design
Photography Credits: Aimee Mazzenga
The clients and their family moved into this stunning, new construction house with incredible bones. Interior designer, Bria Hammel's job was to design spaces that were beautiful, approachable, and unique to their personalities through complete home furnishings and styling.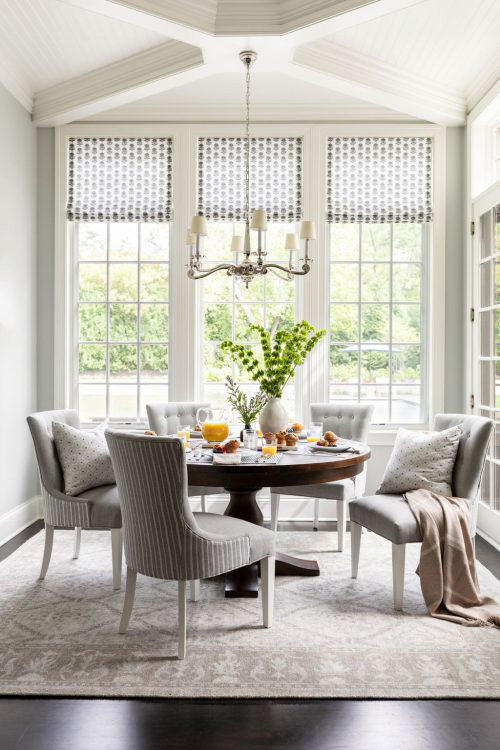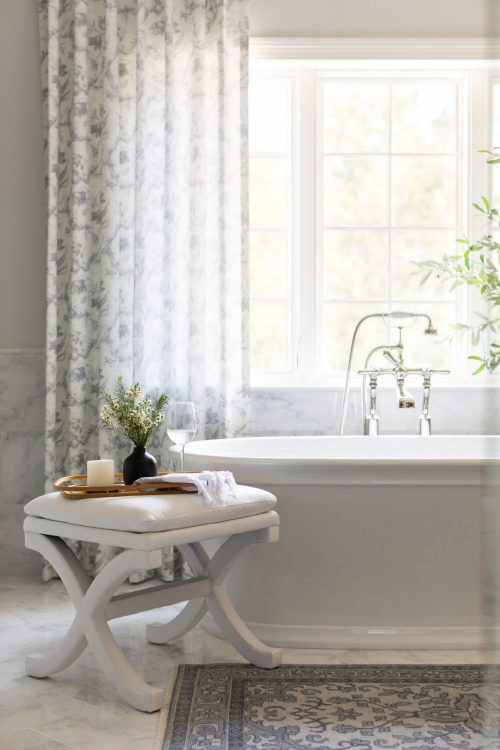 Random Images from Designer Bria Hammel