White Christmas Decorating Ideas
Many of us have a winter fantasy of waking up on Christmas morning to greet a world shimmering with snow where clouds of billowing fluffy powder adorn the lawns, icy tree branches, and rooftops. It instantly turns an ordinary day into a dazzling one. Many Christmas decorations lend themselves to decorating a white winter wonderland for Christmas. From ornaments with sparkling embellishments and glitter to garlands hung with crystal icicles to evergreens covered with silvery tinsel.
A Christmas tree dusted with shimmering snow looks even frostier when ornaments are added in shades of silver and white. Here are a few of my favorite images of white Christmas decorating ideas.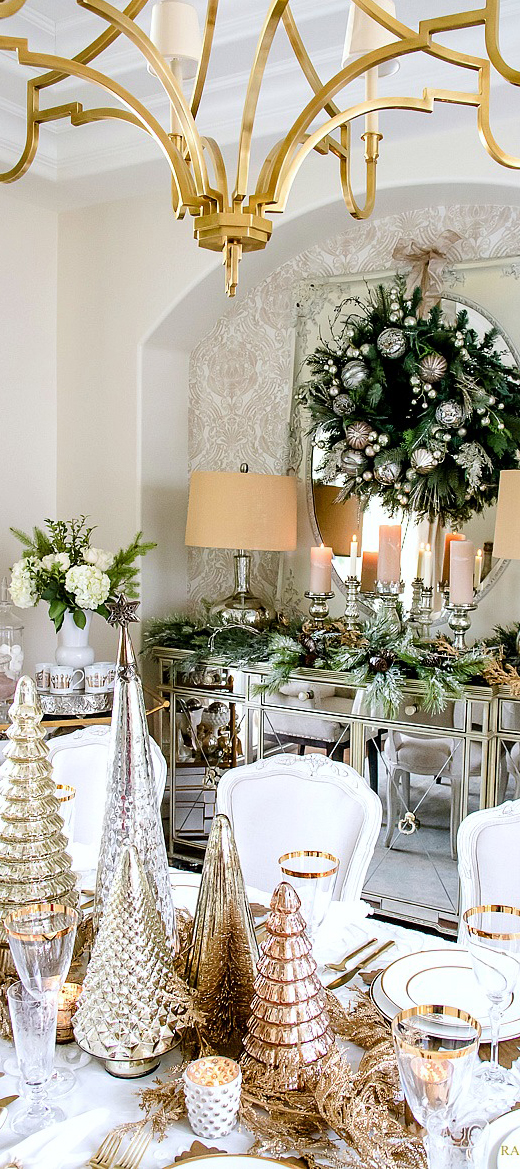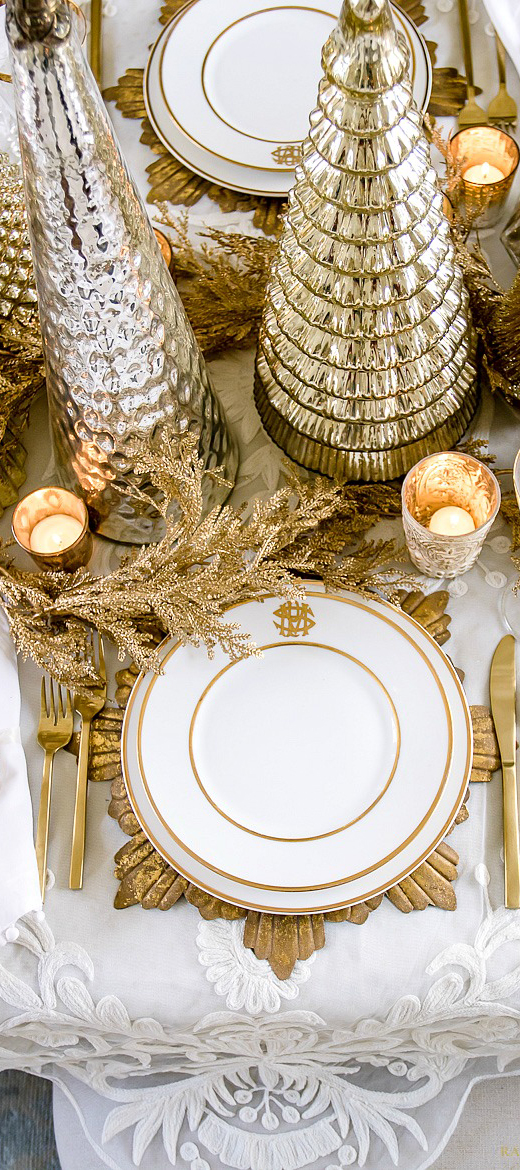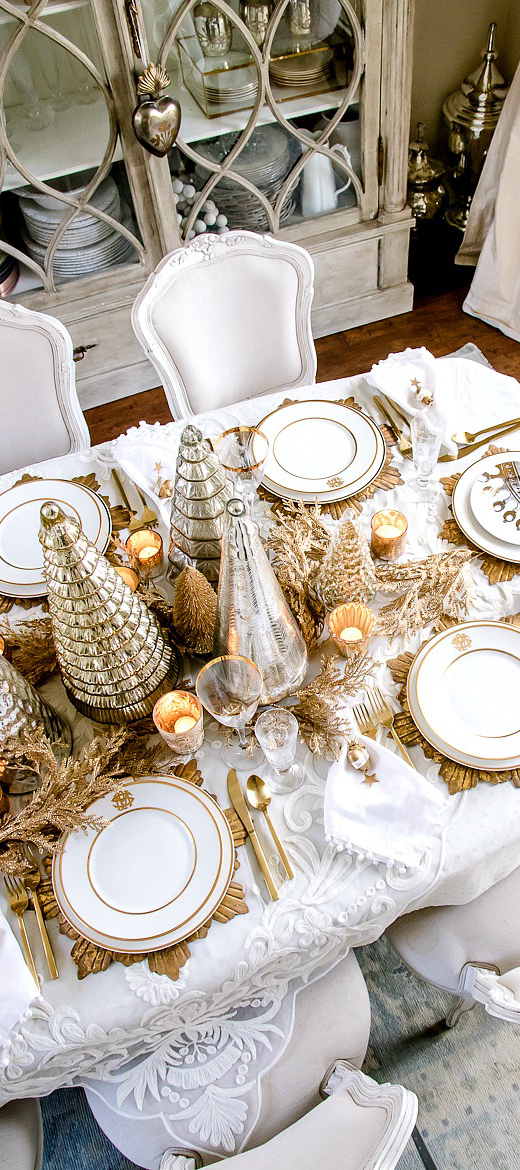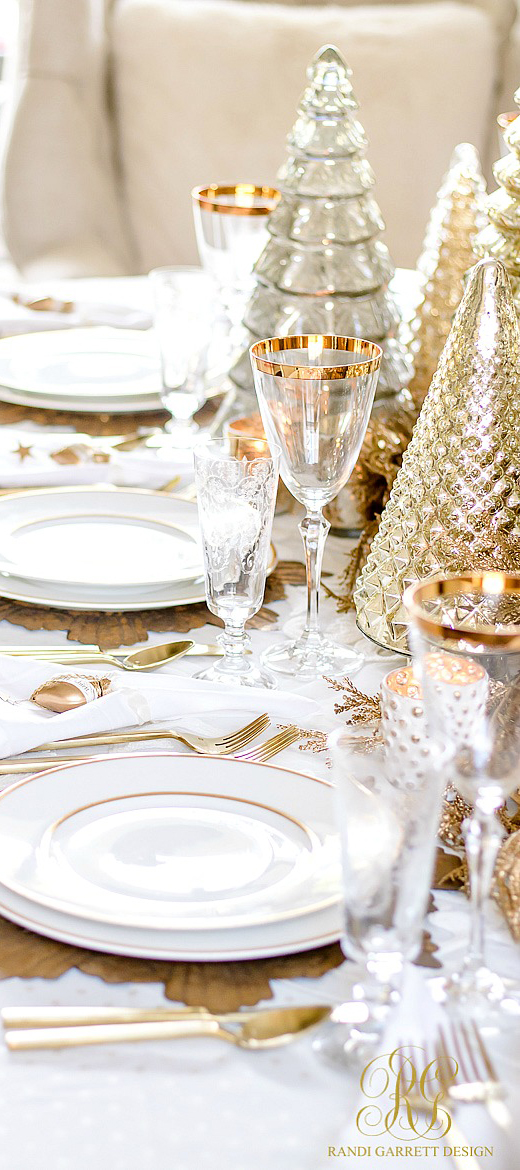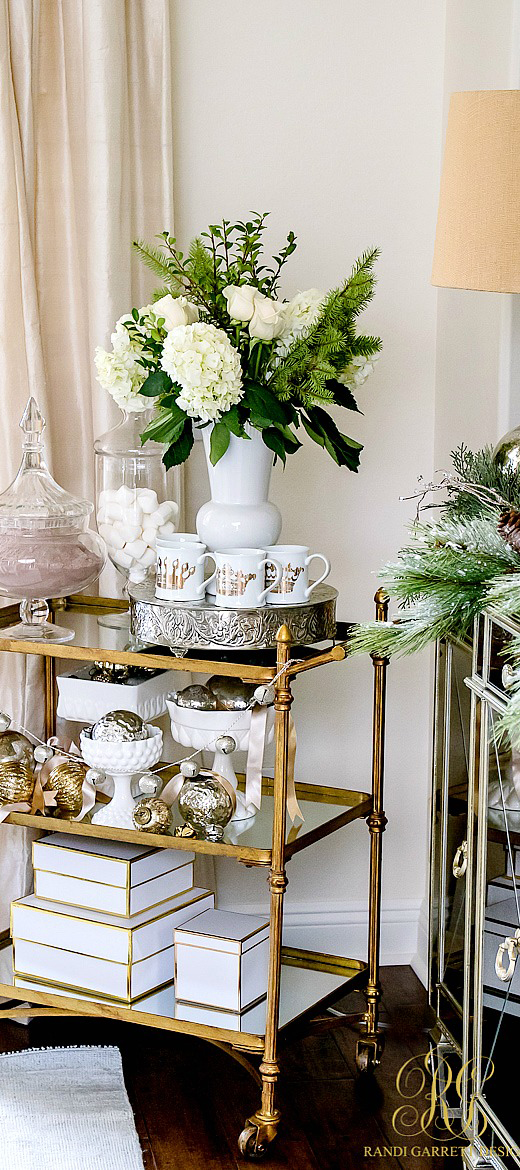 This stunning gold and white Christmas table designed by Randy Garett shows how well this color combination works together. It's festive, elegant and modern.
Image courtesy of: Randy Garett Design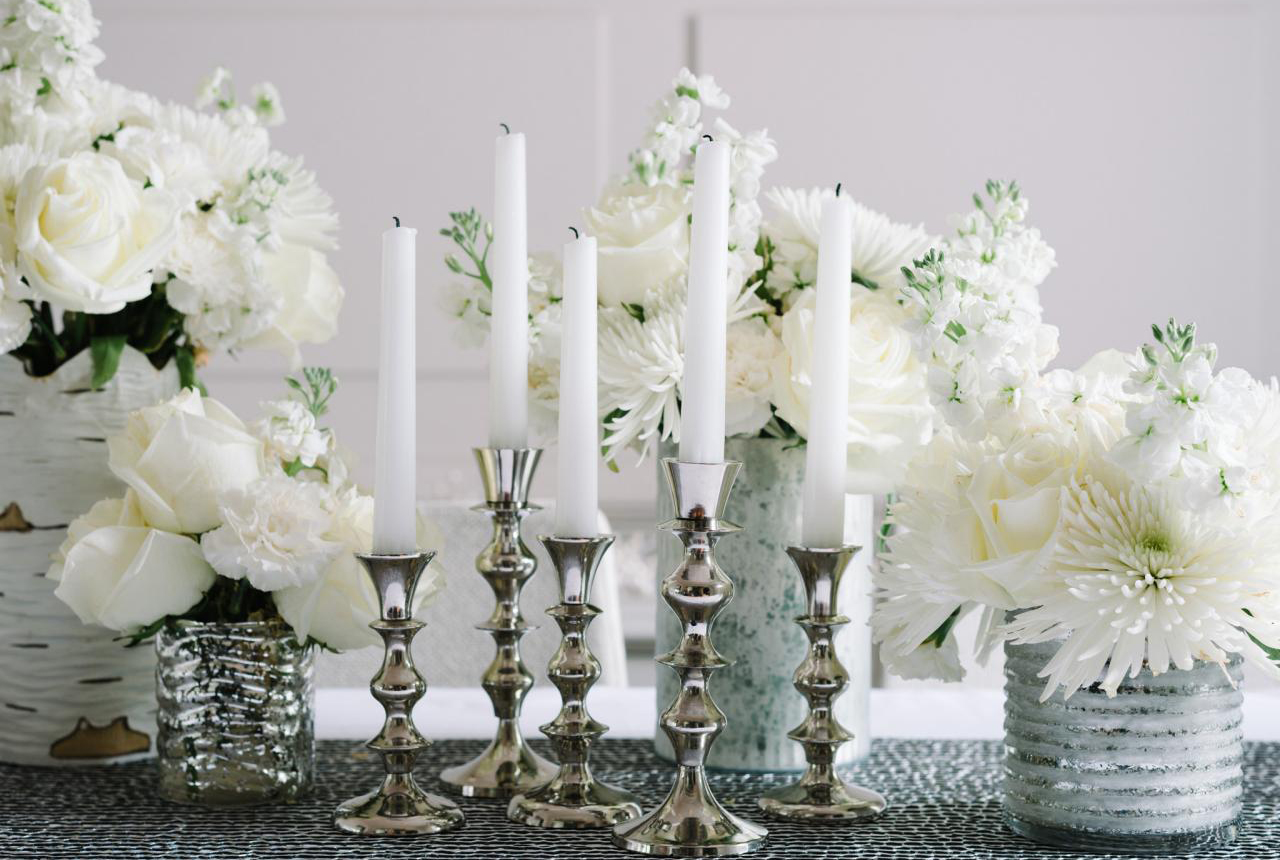 This classic all-white holiday dinner party table was created by designer Camille Styles who uses tone-on-tone to create a holiday soiree which blends timeless elegance with a wintry aesthetic. She says that "key to creating an all-white tablescape that's not flat or sterile is to layer different shades along with a mix of textures and metallic accents." In addition to using well-coordinated dinnerware, chargers, linens runners and flowers it also works well to use ambient light with polished pewter, brass or silver candlesticks.  The shape and finish of the candlesticks add depth while providing a warm glow.
Image courtesy of: HGTV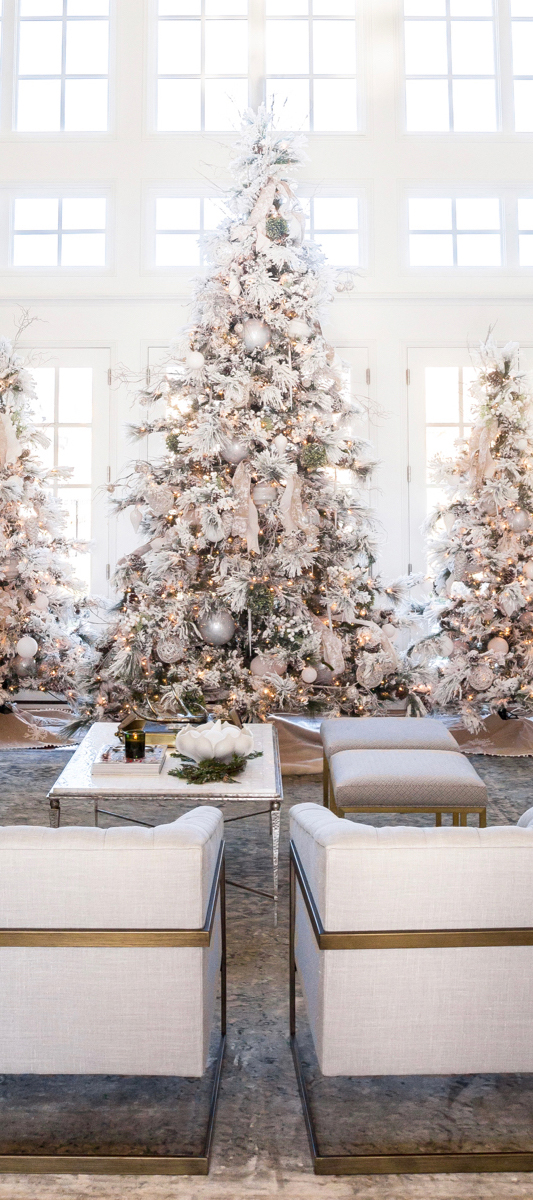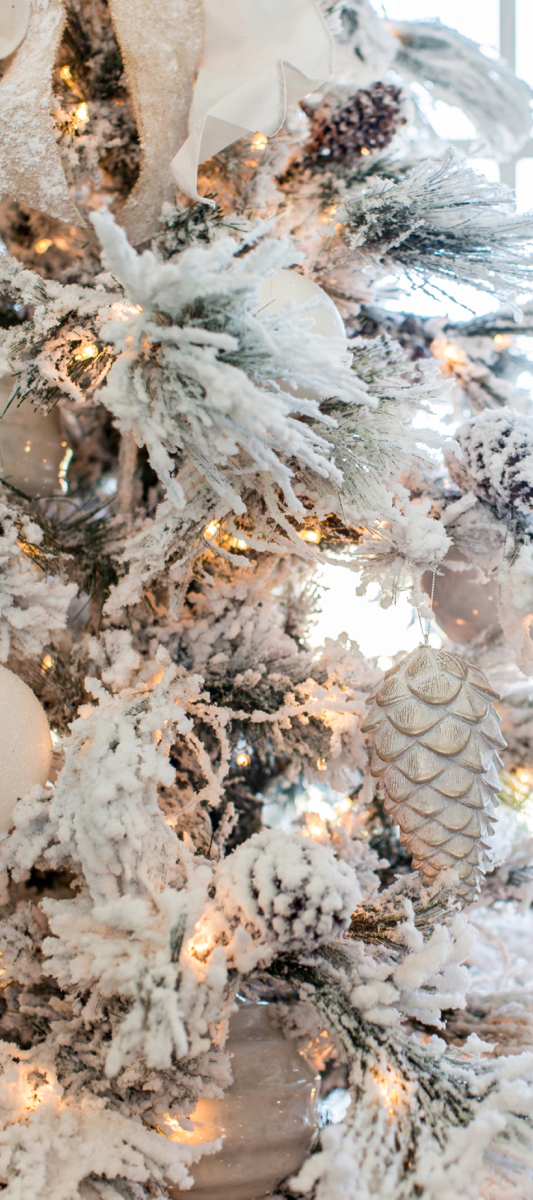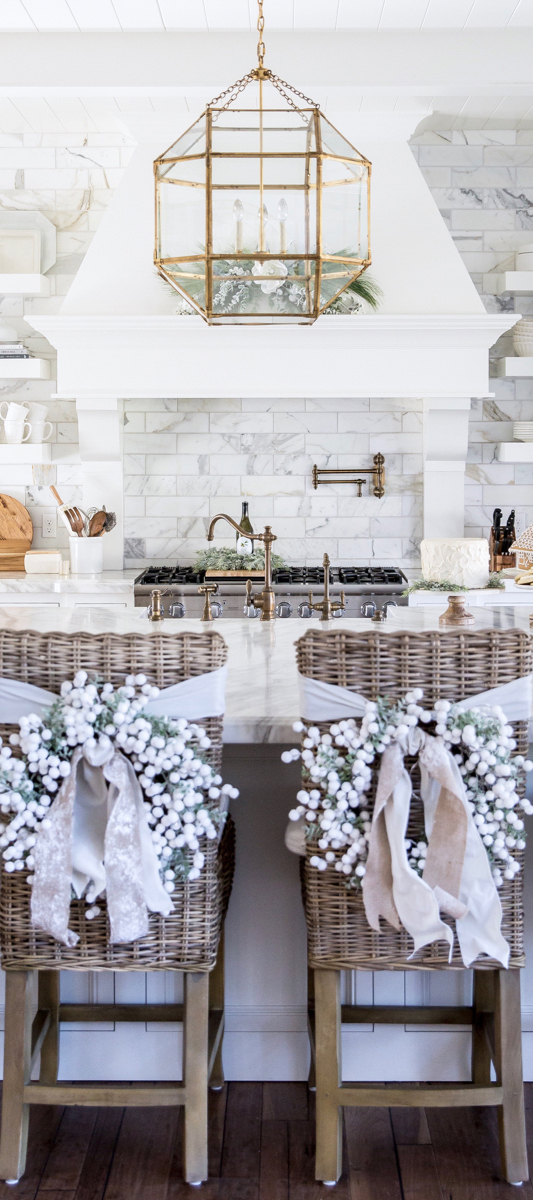 Traditional white Christmas trees by Pink Peonies.
Image courtesy of: Pink Peonies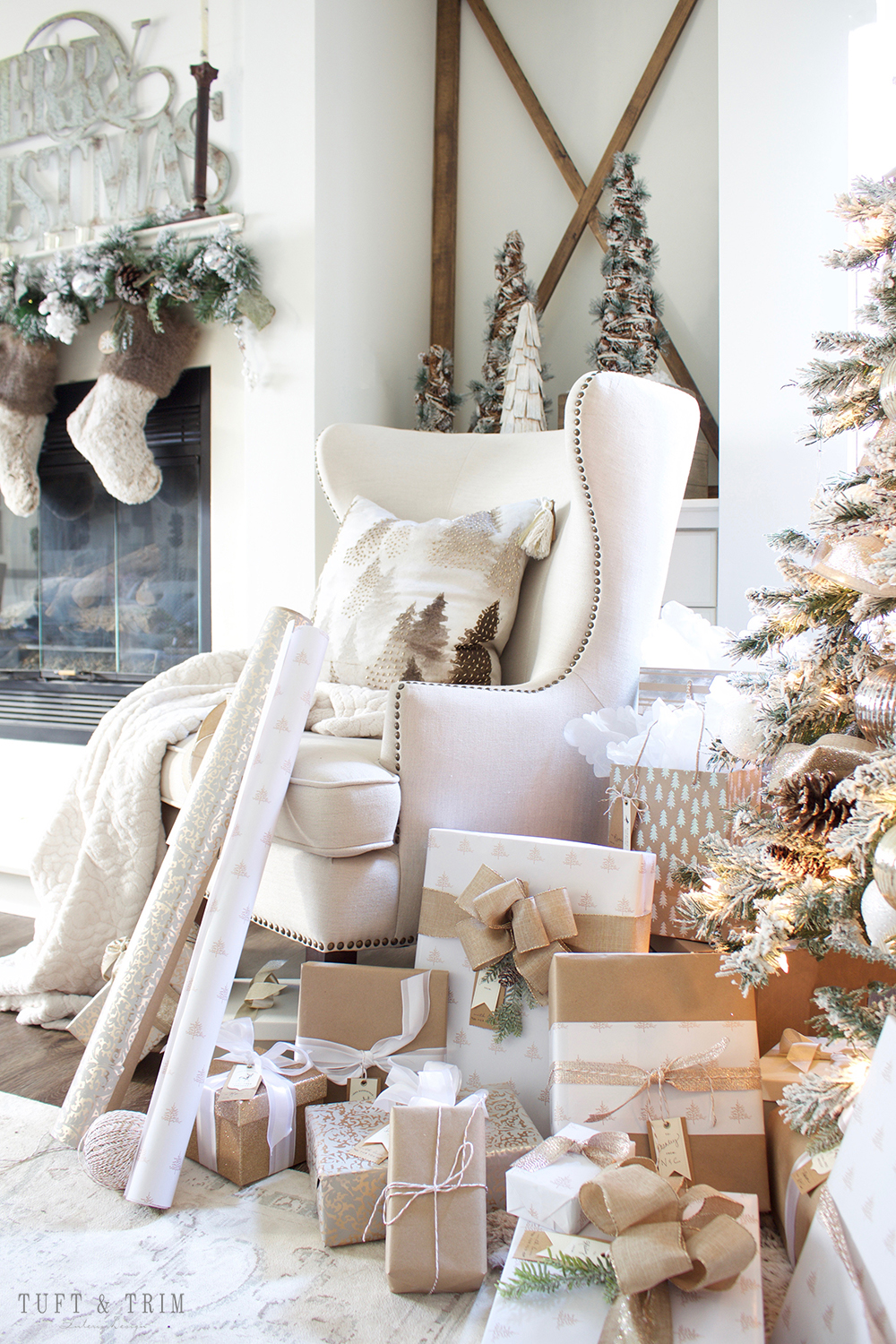 The theme of this Christmas decorating idea was champagne gold, natural linen ribbon, fresh greenery, and white. It was designed and featured on the Tuft and Trim blog and works well in this lovely farmhouse style home. The colors were kept neutral with a with fur runner, silver detailed bowls, mercury glass candle sticks, and greenery.
Image courtesy of: TuftandTrim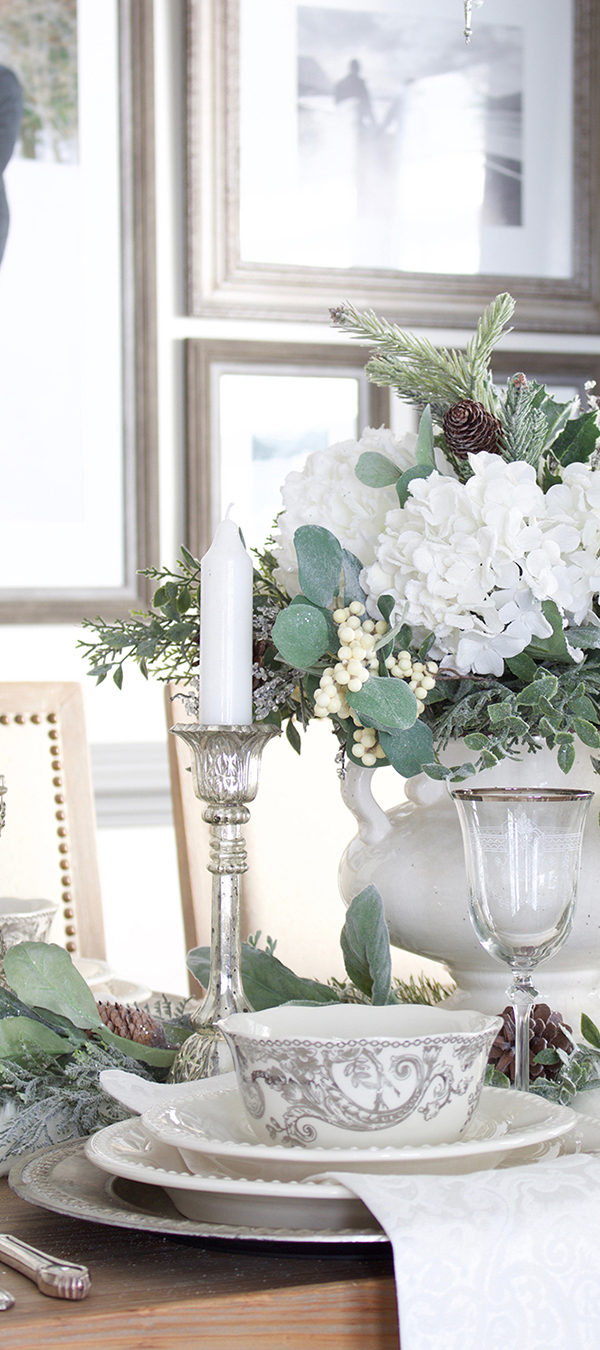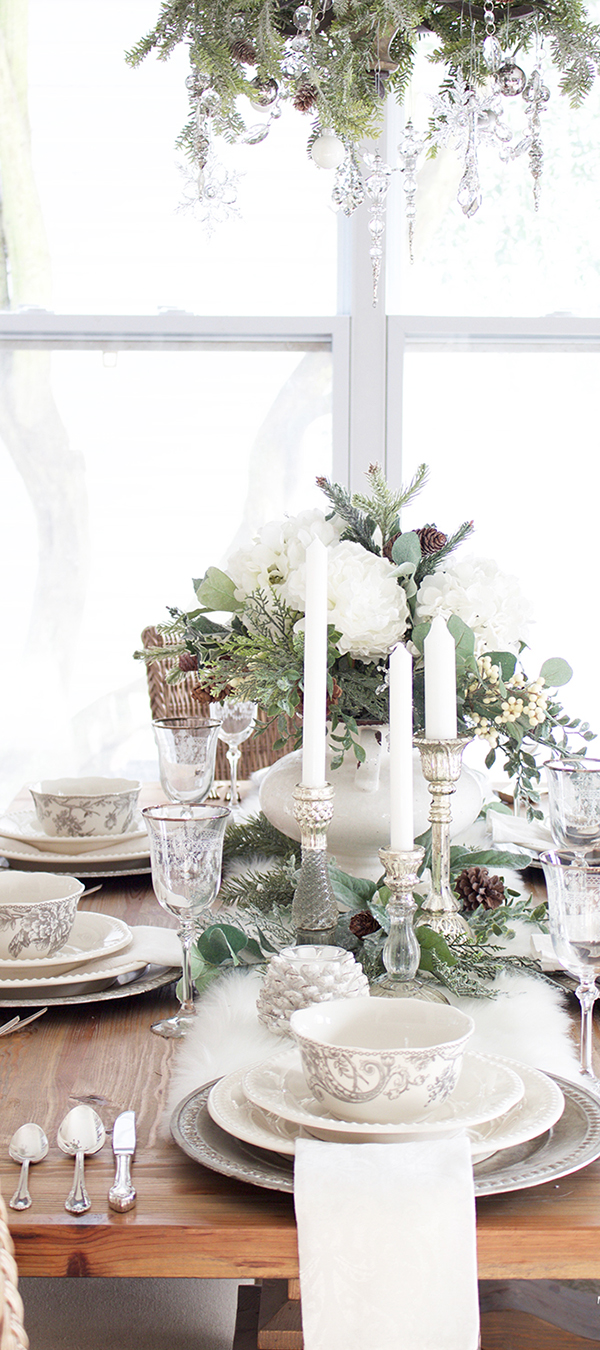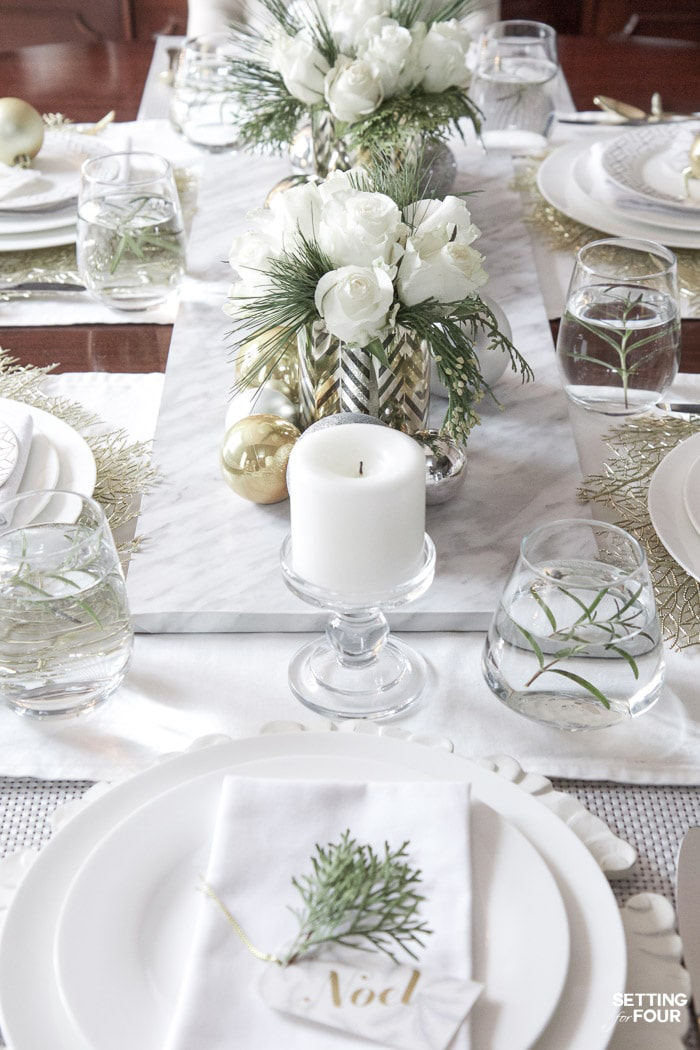 This beautiful gold and white Christmas table was featured on the Setting for Four blog.
Image courtesy of: Setting for Four Blog
Shop White Christmas Decor