SPRING DECORATING IDEAS: Bring the Glory of Spring Into Your Home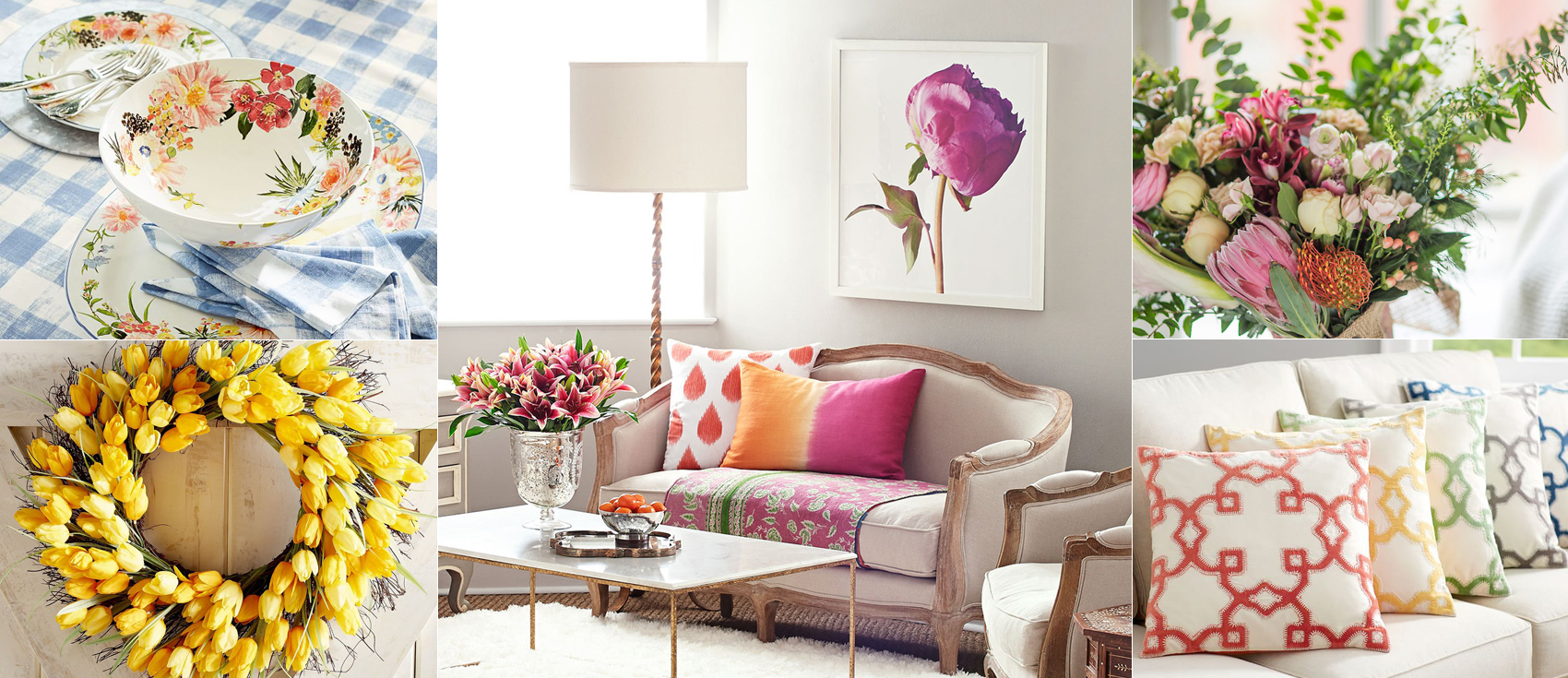 Spring decorating ideas: It's time to shake off the chill of winter and add bursts of bright color, energetic patterns and lively springtime motifs to your home in order to effortlessly transition into spring. Spring is a time of renewal and it's also the perfect time of year to give your home a thorough cleaning while adding cheerful decorating touches such as fresh flowers and plants. Both quickly add an element of spring and instant cheer. Greenery also brings a fresh of breath air from the long winter months. It's as easy as adding delicate branch arrangements, bright tulips in gorgeous vases or moss and wheatgrass to create a distinctive spring garden feel.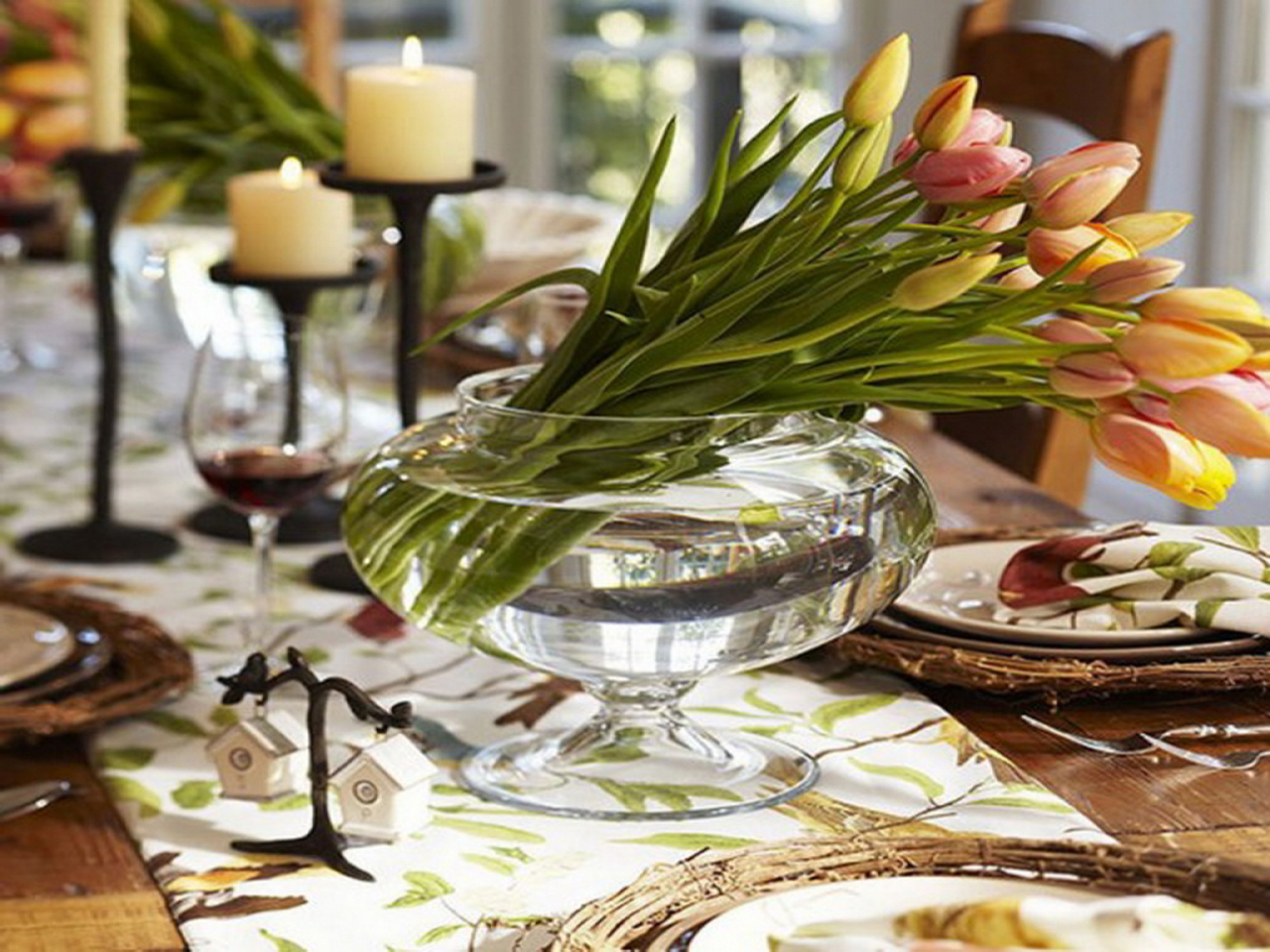 Spring Decorating Ideas: We've gathered up images of gorgeous living areas and home decor that will give you some ideas to bring the glory of spring into your own home decor. At the bottom of the page you can find some of the best places to purchase spring home decor such as branches, natural centerpiece statements, spring tabletop items, natural baskets and beautiful faux florals.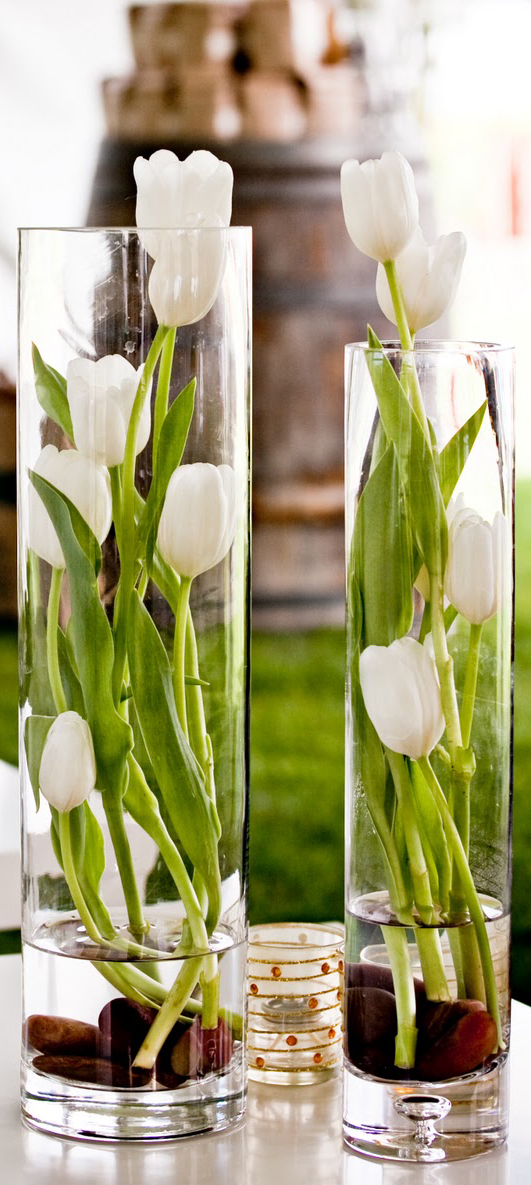 Ahhh, the joy of spring. Why not celebrate it in style with a profusion of tulips, artfully arrayed in a wreath for your door, mantel, window or tabletop?
A simple and quick way to bring spring to your living room, is by adding a few brightly colored pillows, throw, florals and artwork.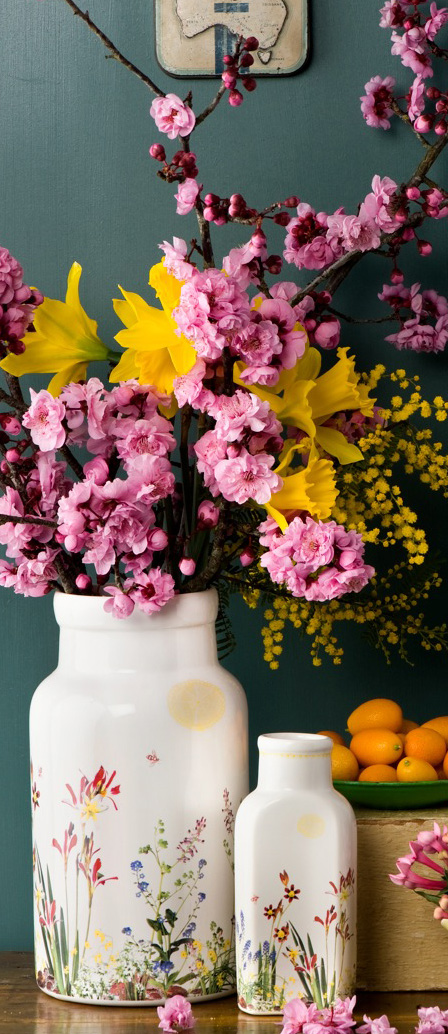 Brilliant Poppies Rug
Hand-tufted rugs are a perfect fit for a living room or bedroom, since their plush, dense pile is comfortable enough to sit right down on. Oversize poppies shoot up in an painterly garden in this dazzling composition of color.
SPRING HOME DECOR
Kiss those winter blues goodbyes with spring décor fresh finds to update your home. From faux stems, sprays and bouquets that deliver spring optimism to dreamy floral rugs and throw pillows that add bursts of bright color with energetic patterns to help you effortlessly transition into spring.