Valentine's Day Ideas
Valentine's Day is on its way and love is in the air.  Whether you are celebrating with your sweetie or will be in the company of your best girls and planning a Galentine's day feast, here is a collection of a few festive cocktail recipes, sumptuous desserts, and gorgeous Valentine's Day tablescapes.
Feature image courtesy of: The Barefoot Blonde
At the bottom of the post, find bright, fresh and fun Valentine's Day table runners, plates, wreaths, mugs, fabulous cookies, chocolate, and a few stunning date-night dresses.
Valentine's Day Cocktails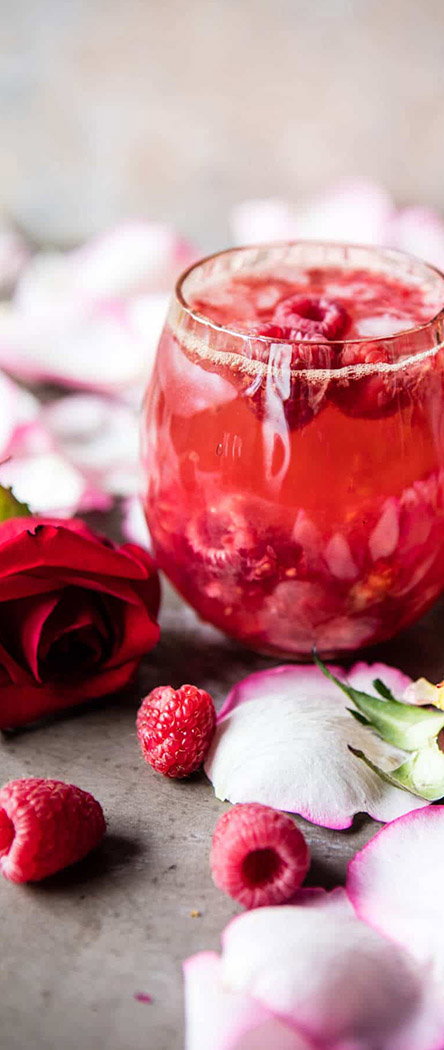 Raspberry Rose Tequila Kombucha
A mouthwatering Valentine's Day cocktail made using fresh or frozen raspberries, lemon juice, silver tequila, rose water and plain or ginger kombucha.
View Recipe: Half Baked Harvest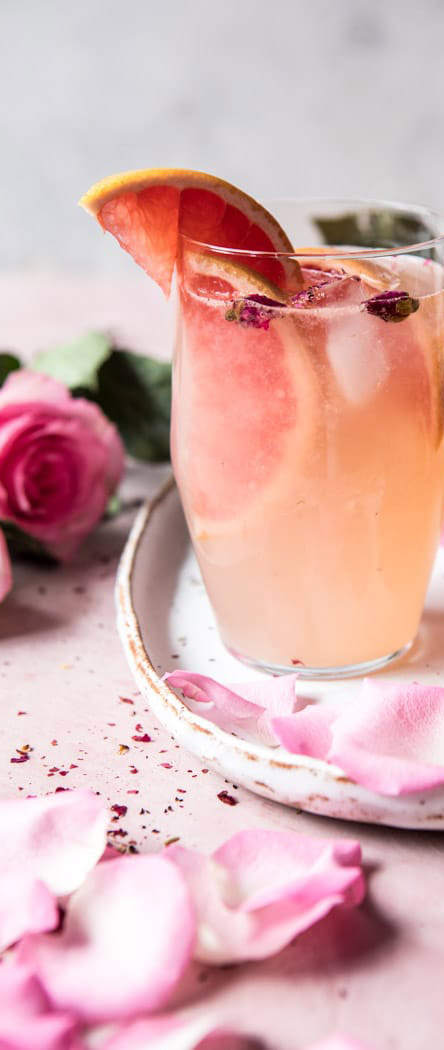 Rose & Ginger Palmoa
A light pink, sweet and fizzy Valentine's day cocktail recipe using a mix of fresh grapefruit juice, lime juice, tequila and a splash of rose water and ginger beer.
View Recipe: Half Baked Harvest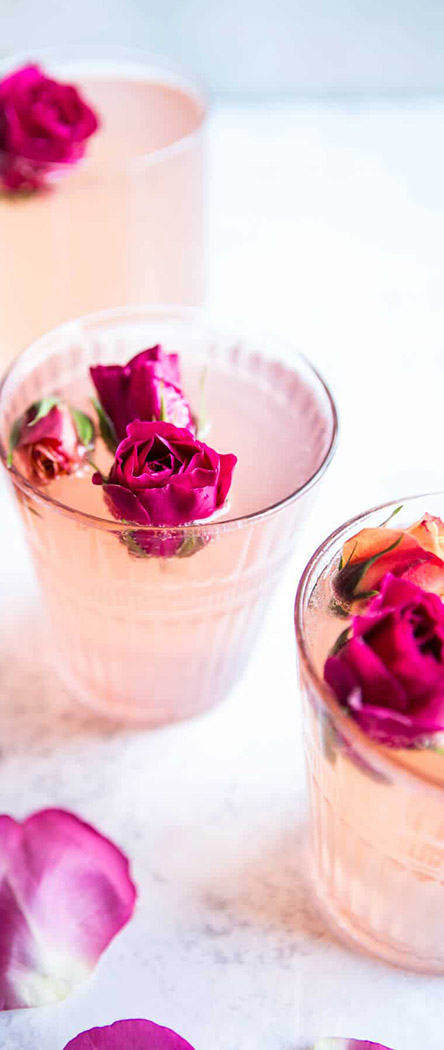 Rose Lemon Spritzer
A refreshing Valentine's Day cocktail using rose water, fresh lemon juice, vodka, honey, a few drops of blood orange or pomegranate juice, sparkling water, and fresh roses for garnish.
View Recipe: Half Baked Harvest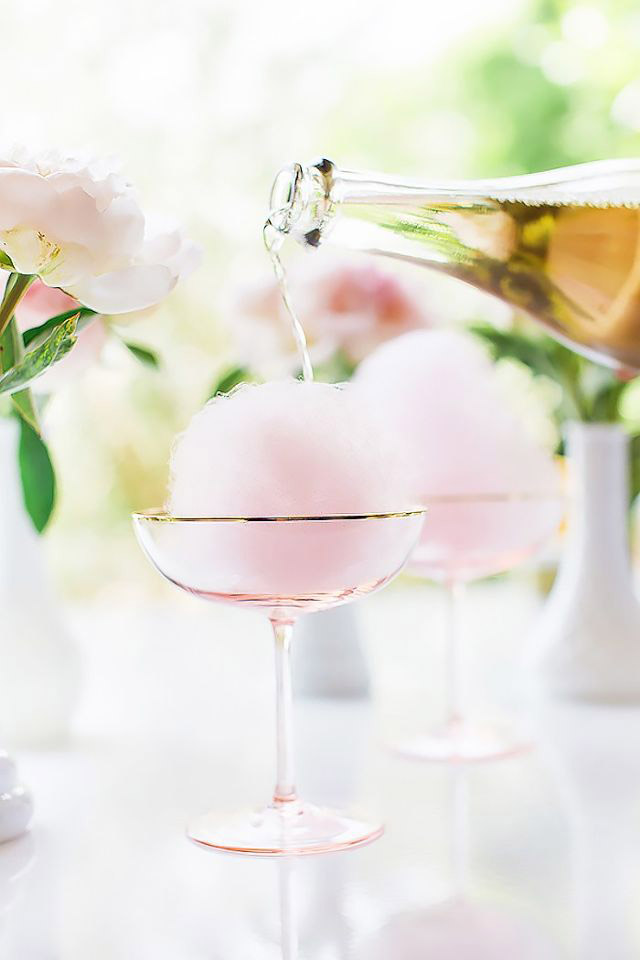 Cotton Candy Cocktail 
A dainty cotton-candy Valentine's Day cocktail in a gold-rimmed pink coupe made using strawberry cotton candy, champagne and St. Germain liqueur.
View Recipe: Lauren Conrad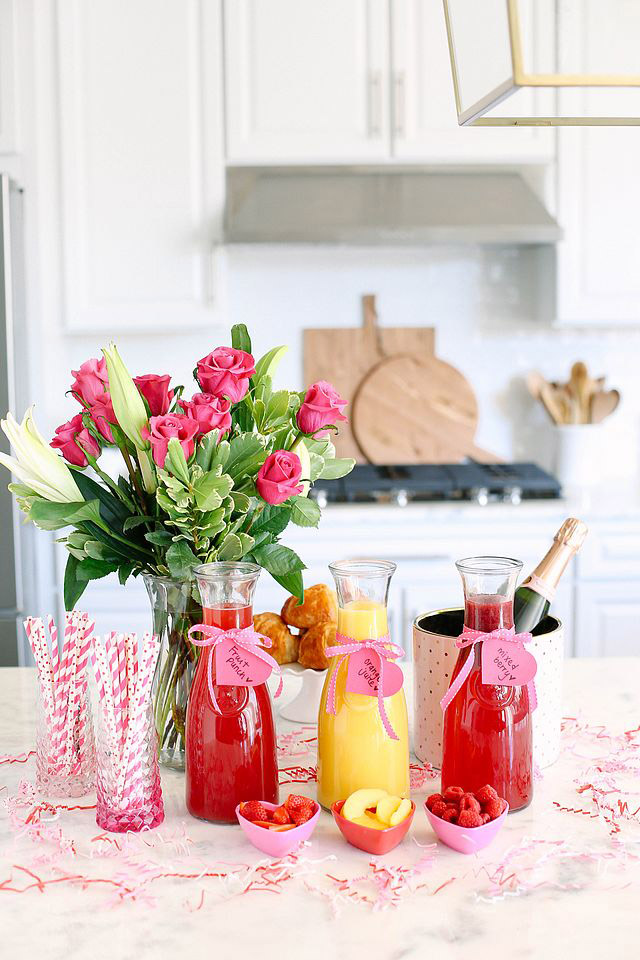 Valentine's Day Mimosa Bar
Mimosa bars are easy to throw together and always such a big hit. These mimosas are made using a variety of juices such as grapefruit, cranberry, fruit punch and garnished with fresh fruit.
View Recipe: Eat Yourself Skinny
Chocolate Cherry Kiss Martini
Chocolate and cherries are a classic combination of flavors and perfect for Valentine's Day. This recipe calls for chocolate vodka, black cherry juice, sparkling wine, dark chocolate, and black cherries.
View Recipe: Cork & Spoon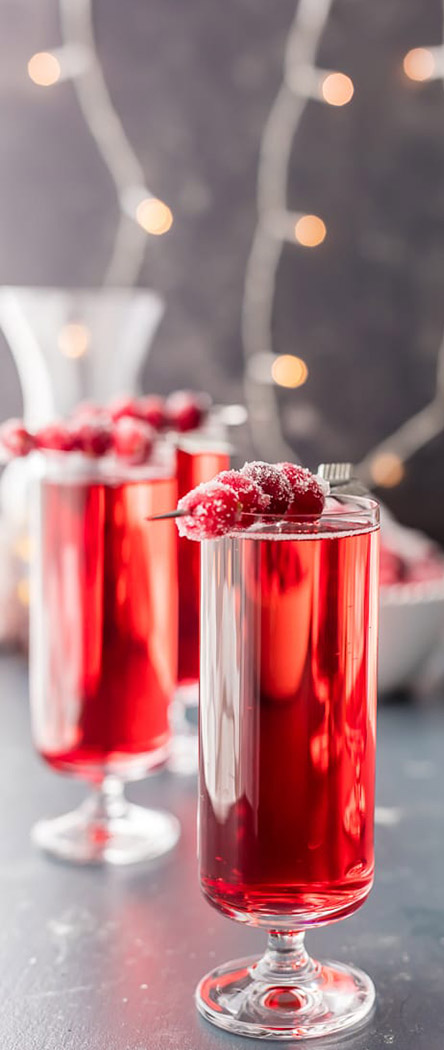 Sugared Cranberry Mimosas
A bubbly, tangy and fresh mimosa topped with sugared cranberries.
View Recipe: The Cookie Rookie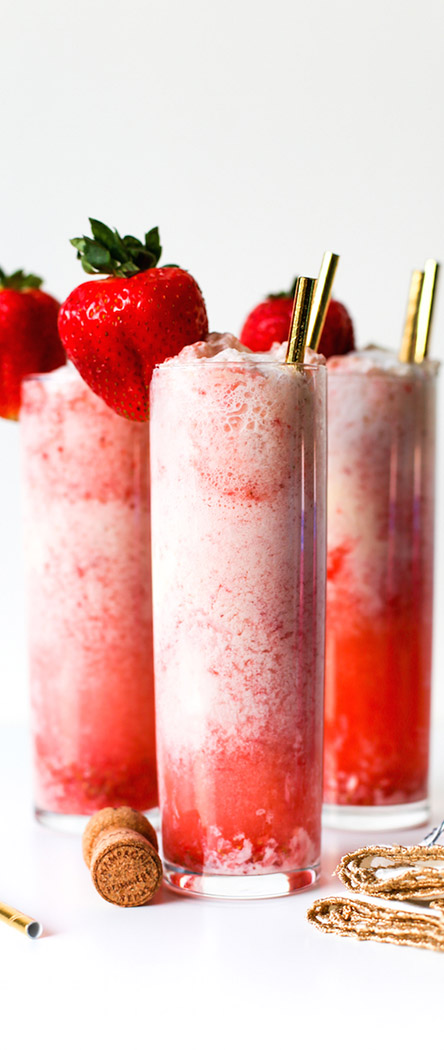 Strawberry Champagne Floats
A Valentine's Day cocktail made with vanilla ice cream, Pommery Champagne, pink pop, strawberries, and sugar.
View Recipe: Salty Canary
Valentine's Day Decorating Ideas
I love spending time browsing through Interior Designer, Randy Garrett's website. Not only is it full of stunning images of interiors, but her posts on entertaining have so many ideas for creating beautiful tablescapes as well as delicious recipes. Here are a few of my favorite Valentine's Day ideas from her blog.
Images courtesy of: Randy Garrett Design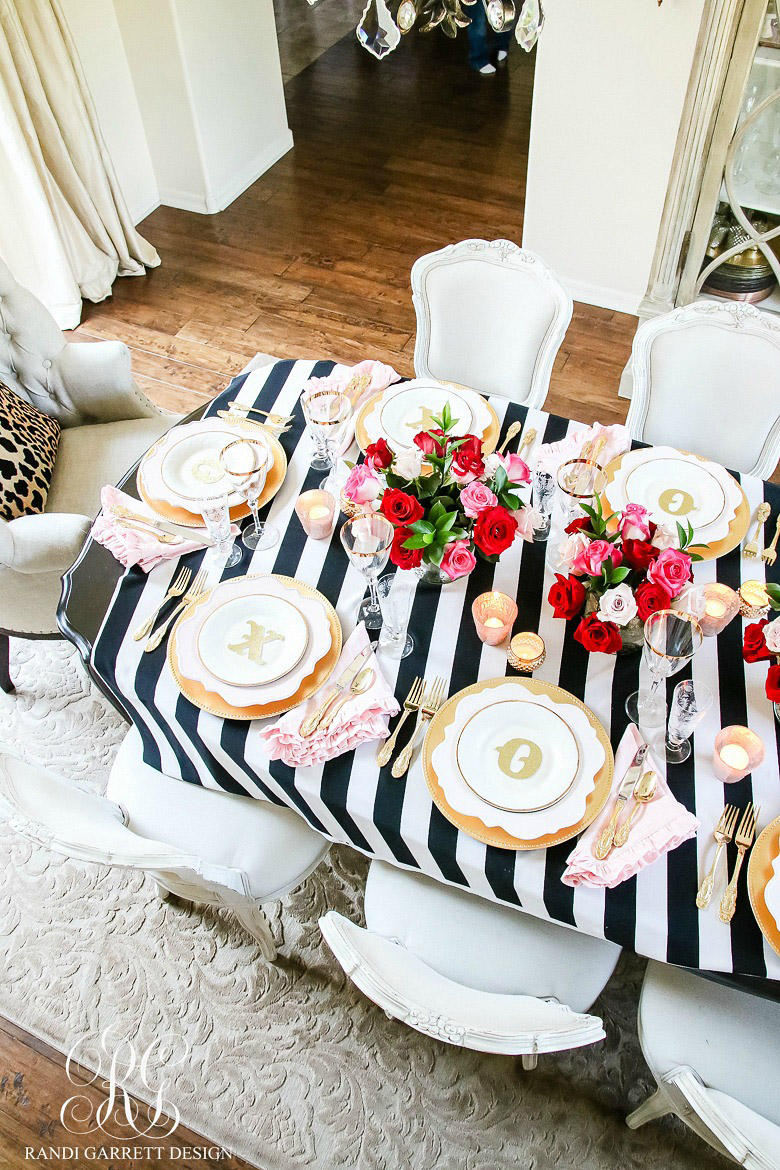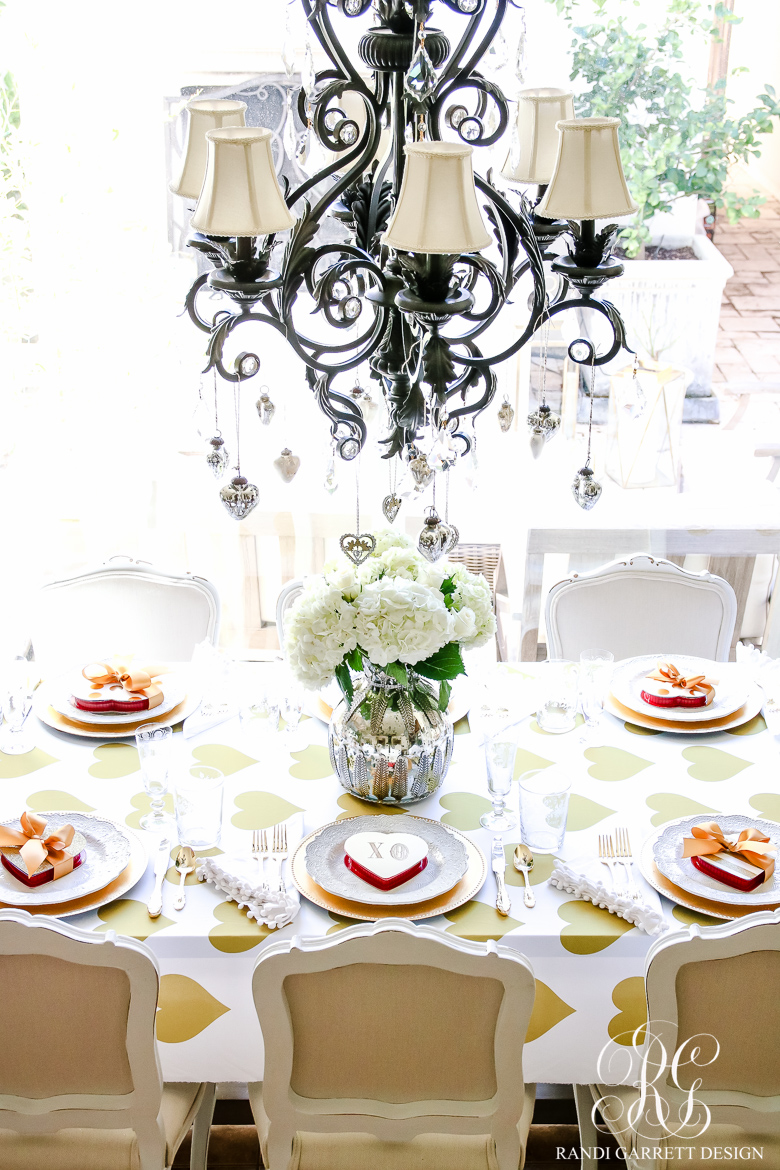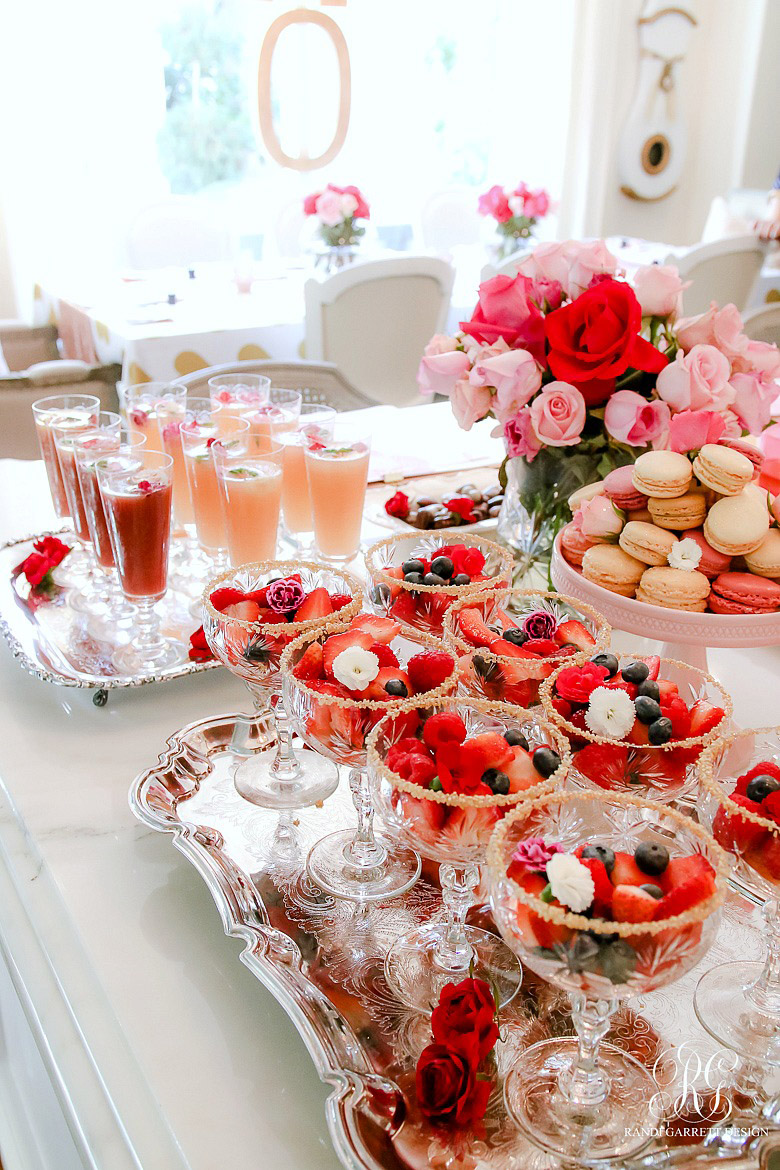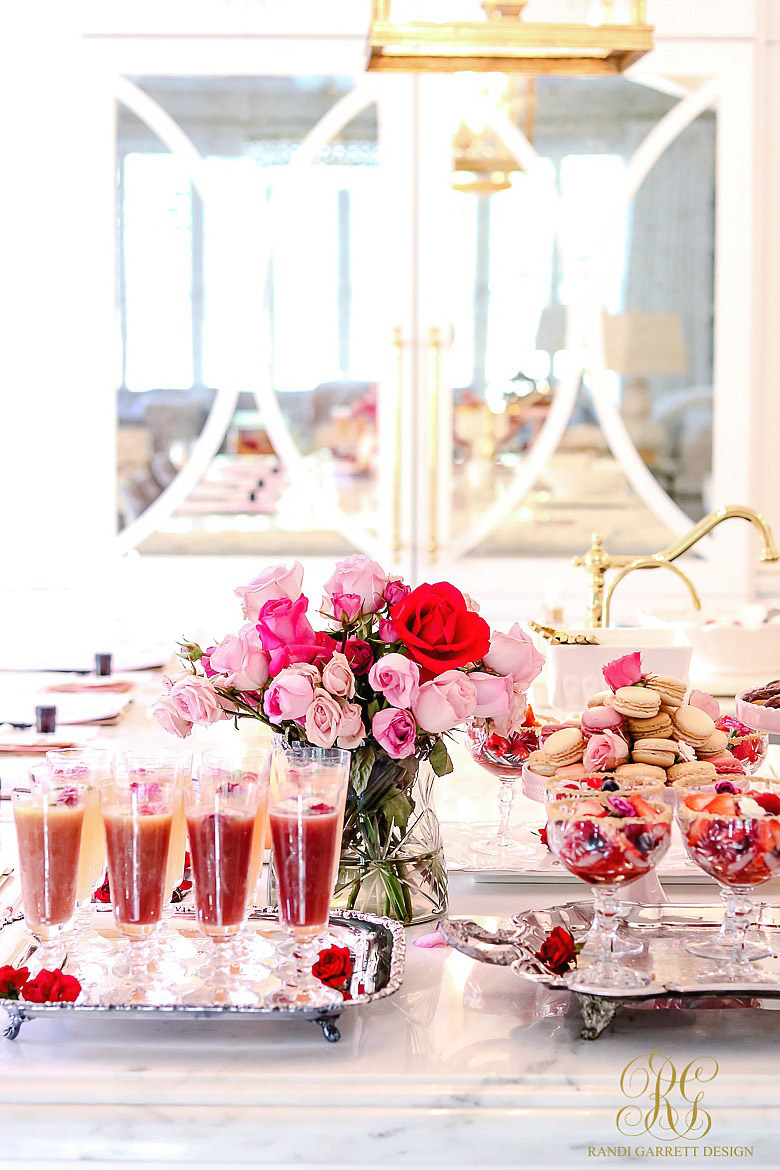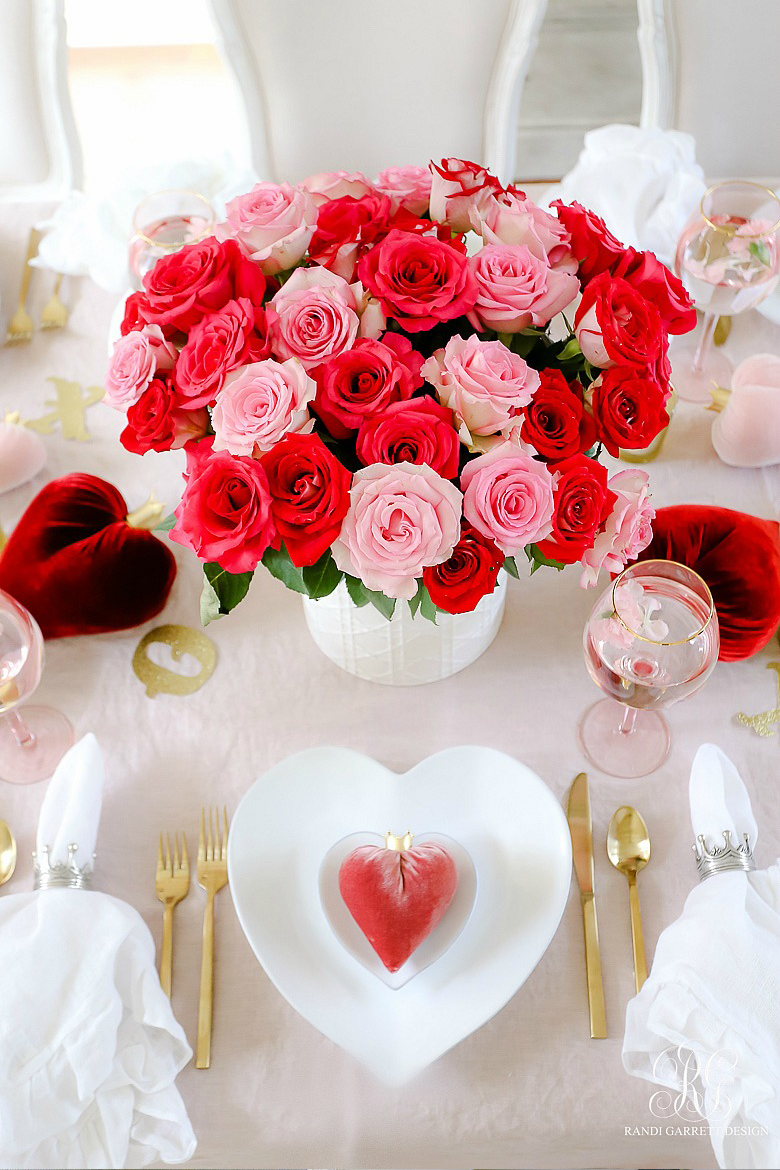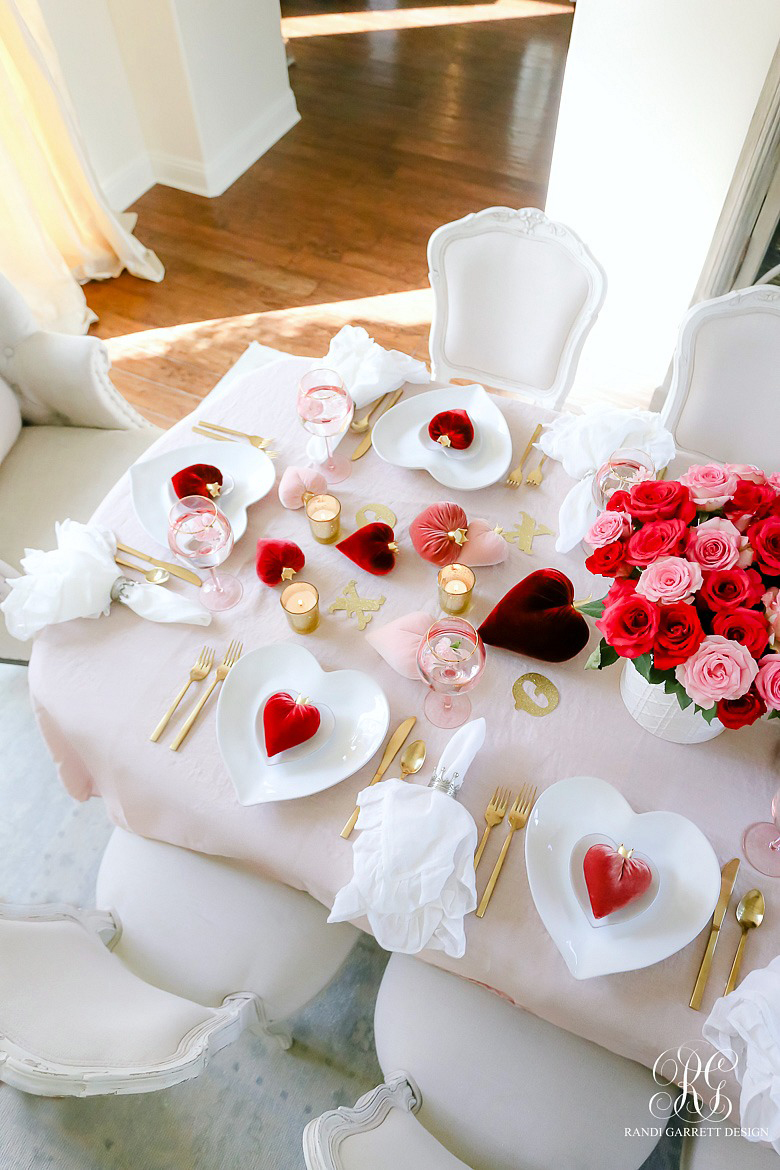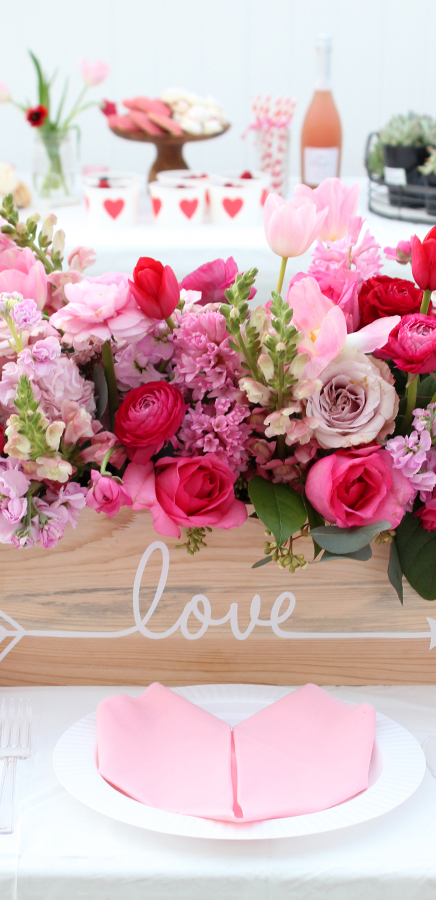 Flower Box & Florals
A DIY using a flower box, floral foam, and beautiful blooms. Perfect for a Galentine's brunch.
Image courtesy of: Tonality Designs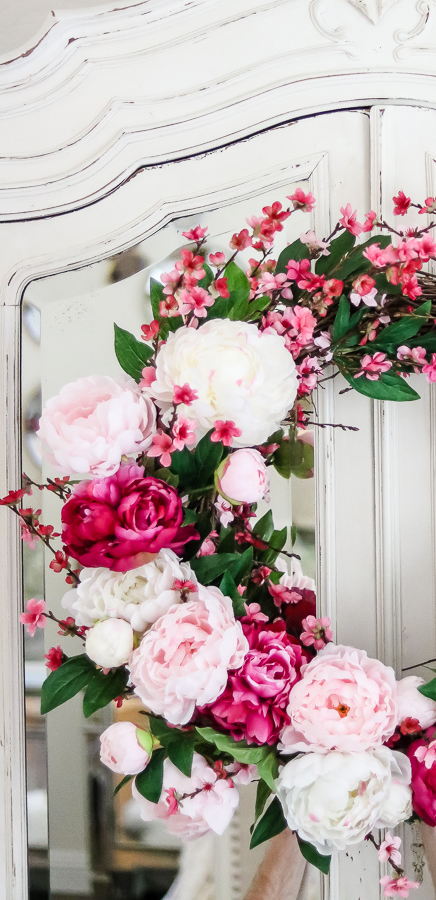 Valentine's Day Wreath
A beautiful floral Valentine's Day or Spring wreath.
Image courtesy of: Randy Garrett Design
Valentine Cones
Image courtesy of: Pinterest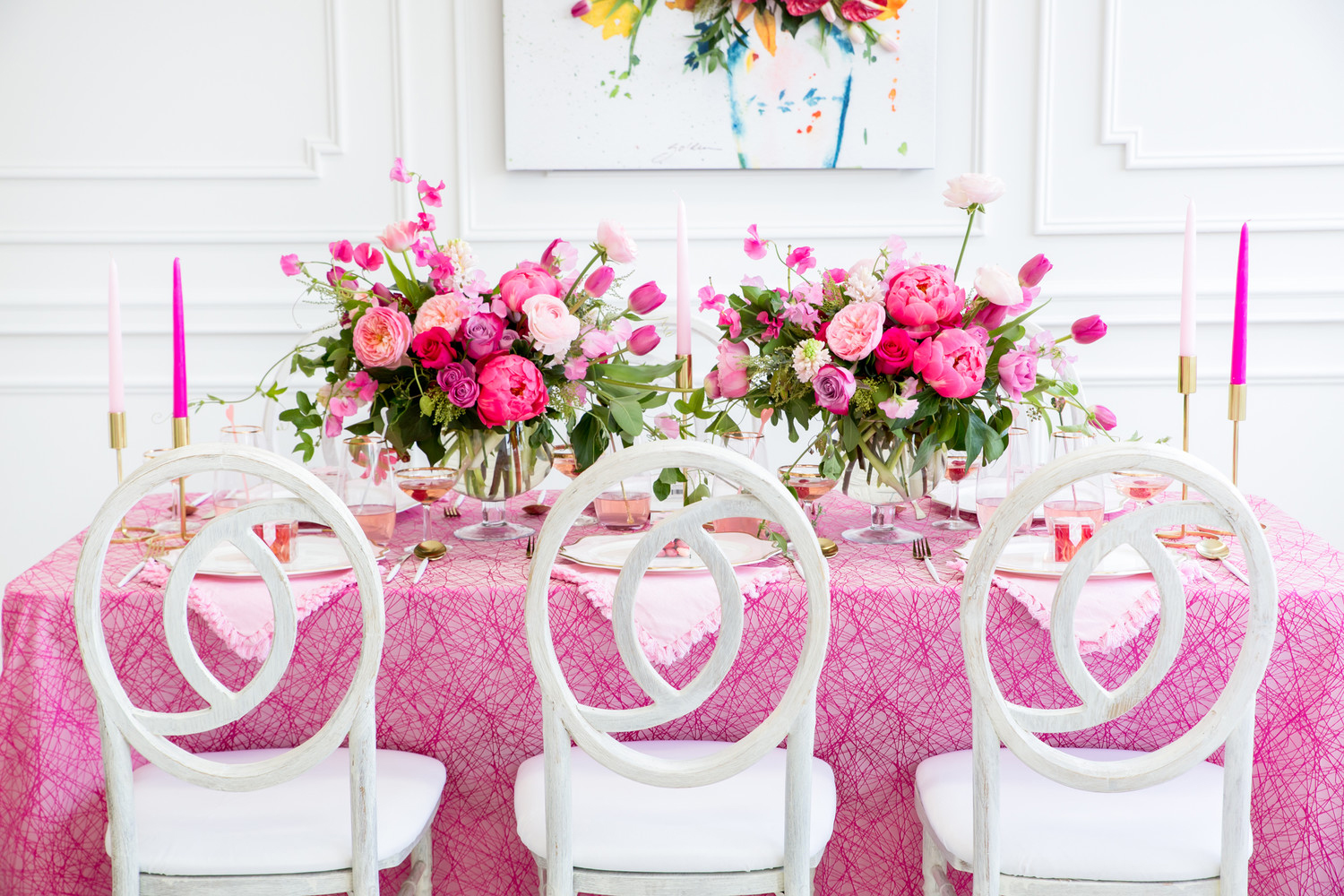 Galentine's Day Brunch Ideas
Think classic Galentine's Day colors like pink — pretty but more powerful. The table is set with colored tapered candles, gold flatware, fringed napkins hand-dyed to the perfect shade, and a graphic magenta linen from BBJ Linen, which anchors it all in a pristine all-white space. For each guest, a small bento-style box of Sugarfina candy printed with playful phrases like, "Hey, Hot Lips" was placed at their seat.
Image courtesy of: Martha Stewart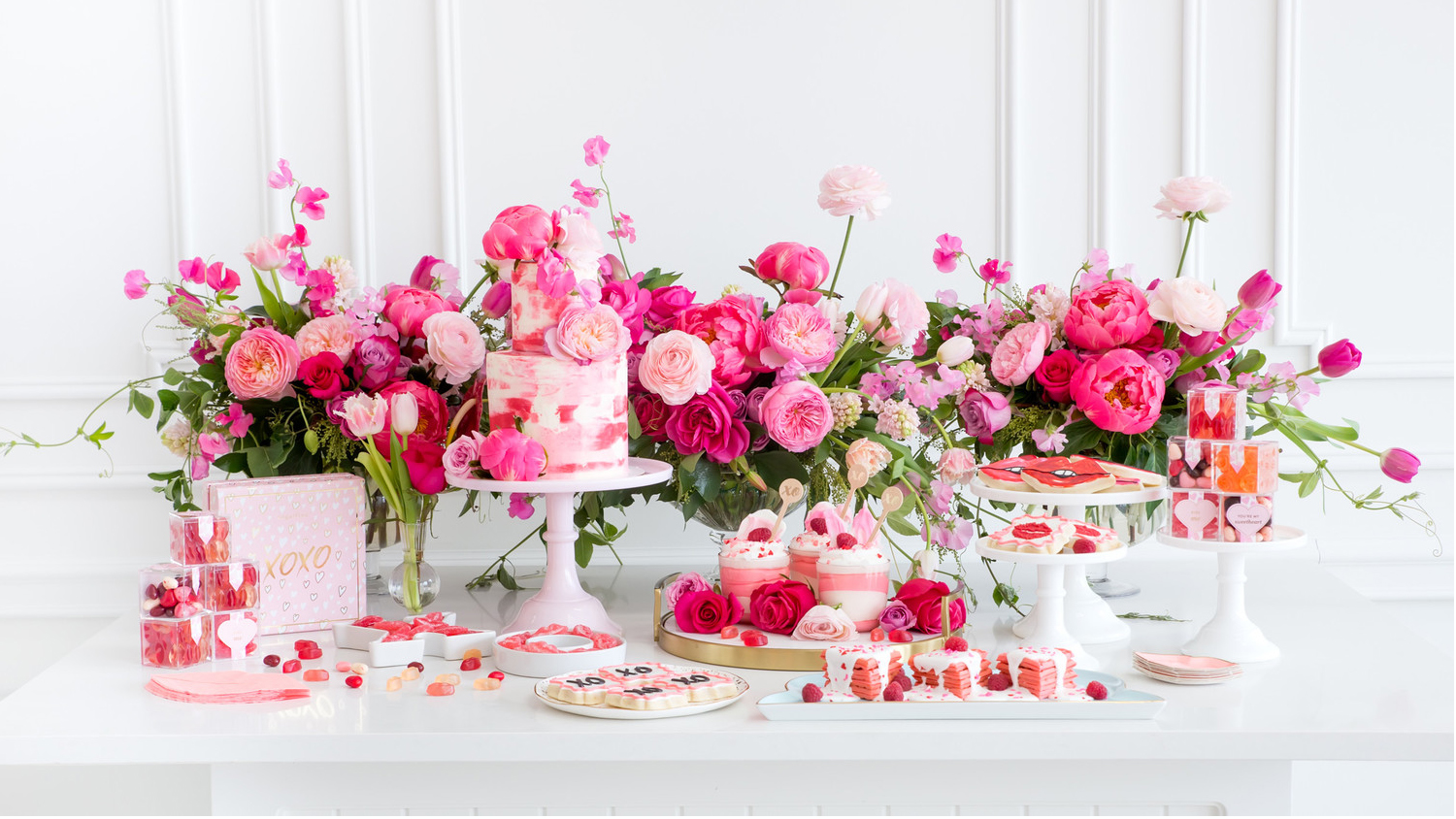 Galentine's Day Brunch Ideas
"Flowers are like friends — they bring color to your world." And these arrangements are no exception. Bailey from Molly Taylor and Co. used coral charm peonies, garden roses, ranunculus, tulips and sweet pea to create ultra lush arrangements that any girl would love.
Image courtesy of: Martha Stewart
Valentine's Day Desserts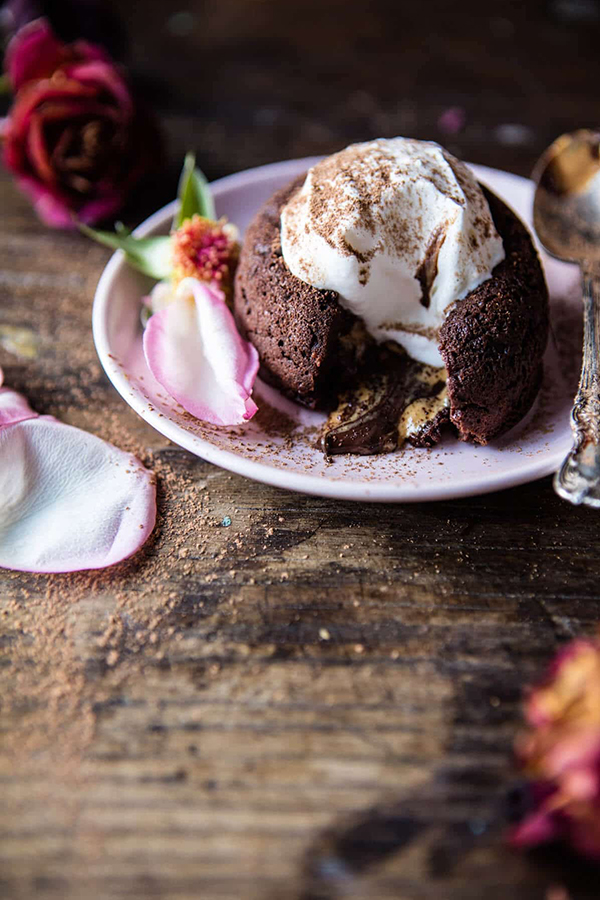 Molten Chocolate Lava Cake
A sumptuous molten chocolate lava cake with dark chocolate, coconut sugar, and creamy nut butter.
View recipe: Half Baked Harvest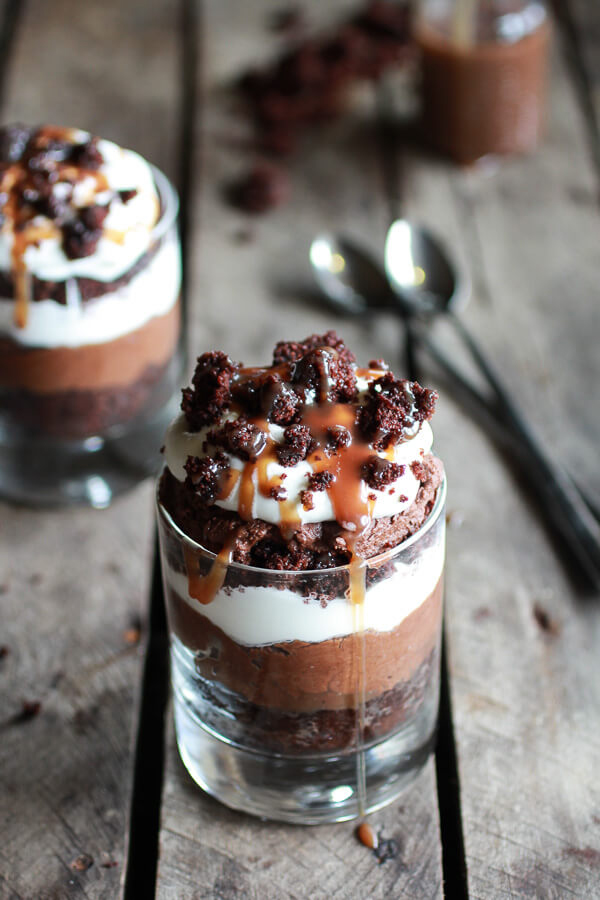 Chocolate Lovers Mousse
A chocolate lovers tripe layer coffee caramel mousse cake.
View recipe: Half Baked Harvest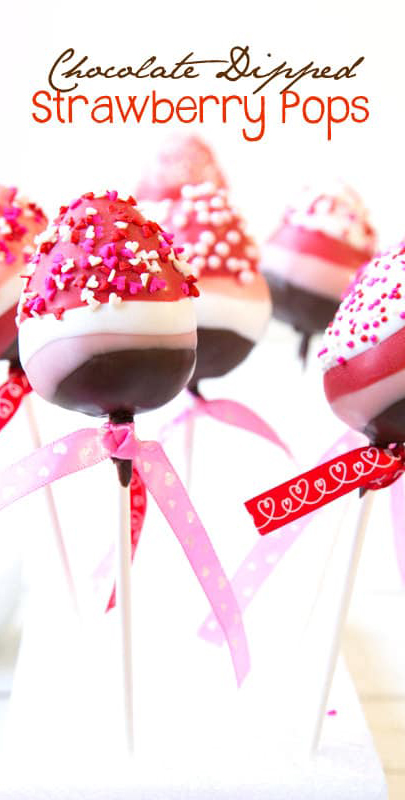 Chocolate Dipped Strawberry Pops
Fresh and juicy strawberries dipped in four layers of chocolate and sitting pretty on a stick
View Recipe: A Spicy Perspective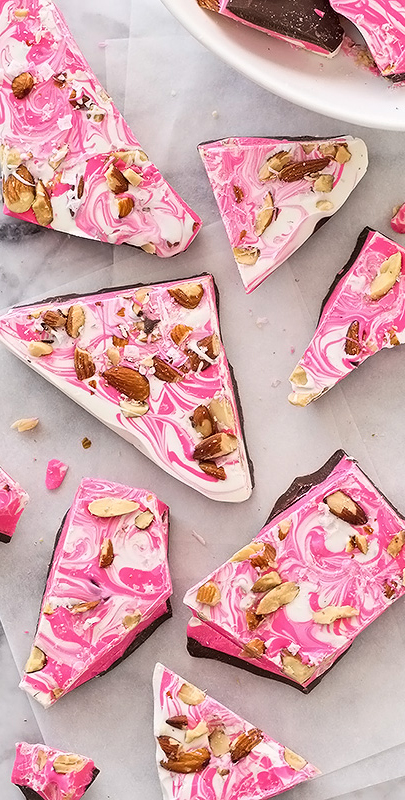 Spicy Chocolate Bark with Chipotle and Almonds
The smooth taste of chocolate combined with crunchy almonds and slow-burning chipotle
View Recipe: A Spicy Perspective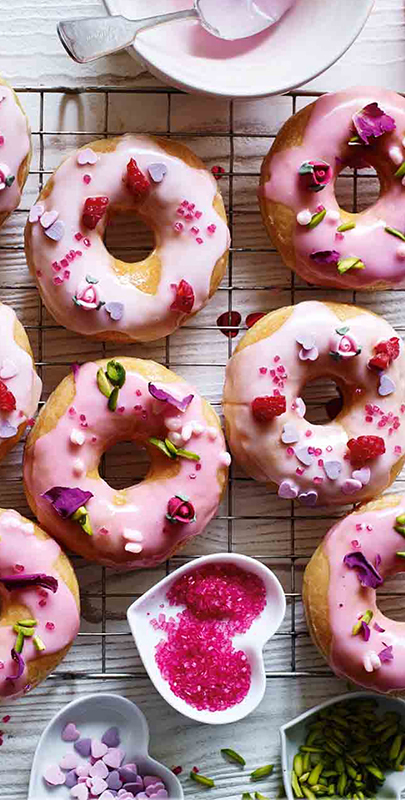 Pretty Pink Doughnuts
Gorgeous pink doughnuts with colored icing and sprinkles.
View Recipe: Realfood
Valentine's Day Dinner Ideas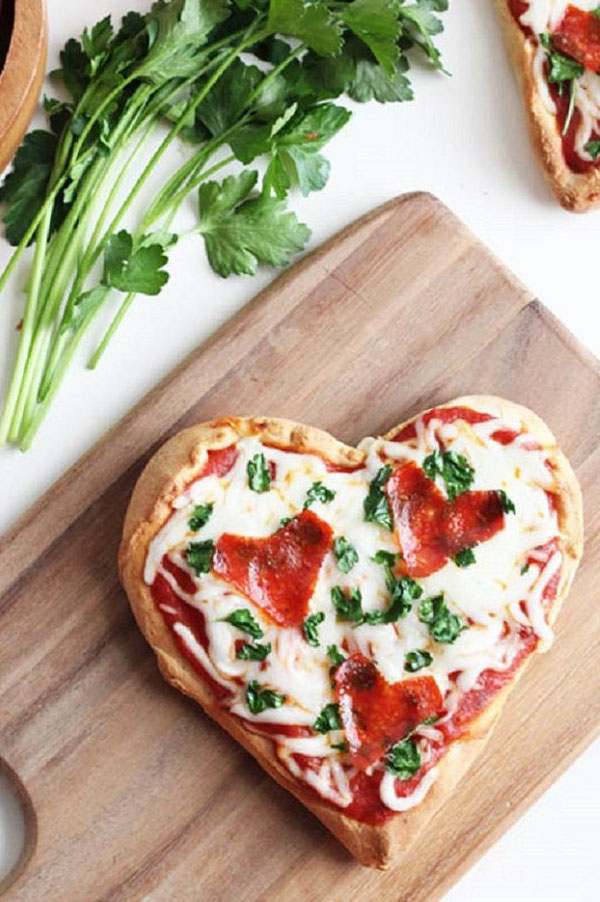 Heart Shape Pizza
The perfect idea for Valentine's Day – a heart-shaped pizza using your favorite homemade pizza dough recipe.