Small Condo Decorating Ideas
If you are interested in small condo decorating ideas, you've come to the right place! I recently completed this project for an elderly couple who wanted to downsize dramatically to avoid excess space and eliminate the need for having to use stairs. They wanted to be able to walk rather than drive for shopping excursions and exercise, as well as discover restaurants in the near vicinity.
They were living in a 2,700 sq.ft. 5 bedroom home and planned to relocate to a 1300 sq.ft. condo in a beautiful coastal city located outside of Vancouver B.C.  With two beautiful beaches in close proximity, White Rock has much to offer both the local residents and tourists. Scenic views, fabulous restaurants, and friendly people.
They began by selling much of their large-scale furniture or giving items away to their grandchildren in order to purchase items that would be more suited for a smaller two bedroom condo. They also wanted a neutral and modern interior and expressed interest in incorporating a gallery wall.
There was also a space issue to address, as there wasn't adequate room for a dining area. I felt that this would provide the perfect opportunity to create a contemporary and elegant banquette with artwork featured above. The area for the banquette is 5′-1″, and so we opted for a custom-made bench seat with a plush cushion on top. The bench has a lid on top that opens and provided extra and much-needed storage space. Plenty of pillows were piled on the bench to add pattern and texture that would tie in the living room to the dining area. The bench would rarely be used, so its purpose was all about adding visual interest with occasional functionality.
*There are images with links to the products that were purchased with additional products I feel would work well in a modern small apartment or condo at the bottom of the post. Images optimized for Pinterest can be located below product list.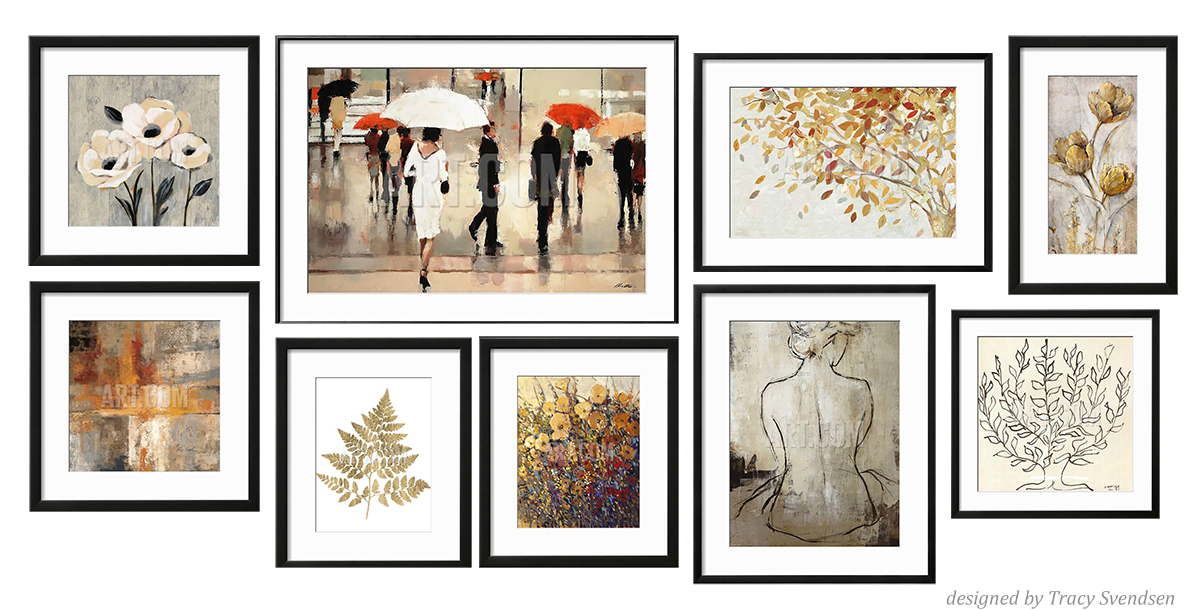 After getting a feel for what they were looking for, I presented the initial concept (image above) for feedback. They loved where the design was heading, and so I started by selecting all of the images that would potentially be included in their gallery wall. Although the wall area was suitable for approximately 6 images, I selected nine images to provide the client with the opportunity to bring in more color into the space if they wanted.  As the collection works well together, they could some of the prints in other areas of their home. A gallery wall instantly adds a sense of style and sophistication to a home and provides the ability to create a flexible and customizable narrative that can be added to and improved on over time. This is somewhat of a long process as once the prints were ordered and shipped, and then they had to be brought in for custom framing.
If you are interested in viewing a step by step process of how to design a gallery wall, I wrote an article on it a few months ago: How to Create a Gallery Wall.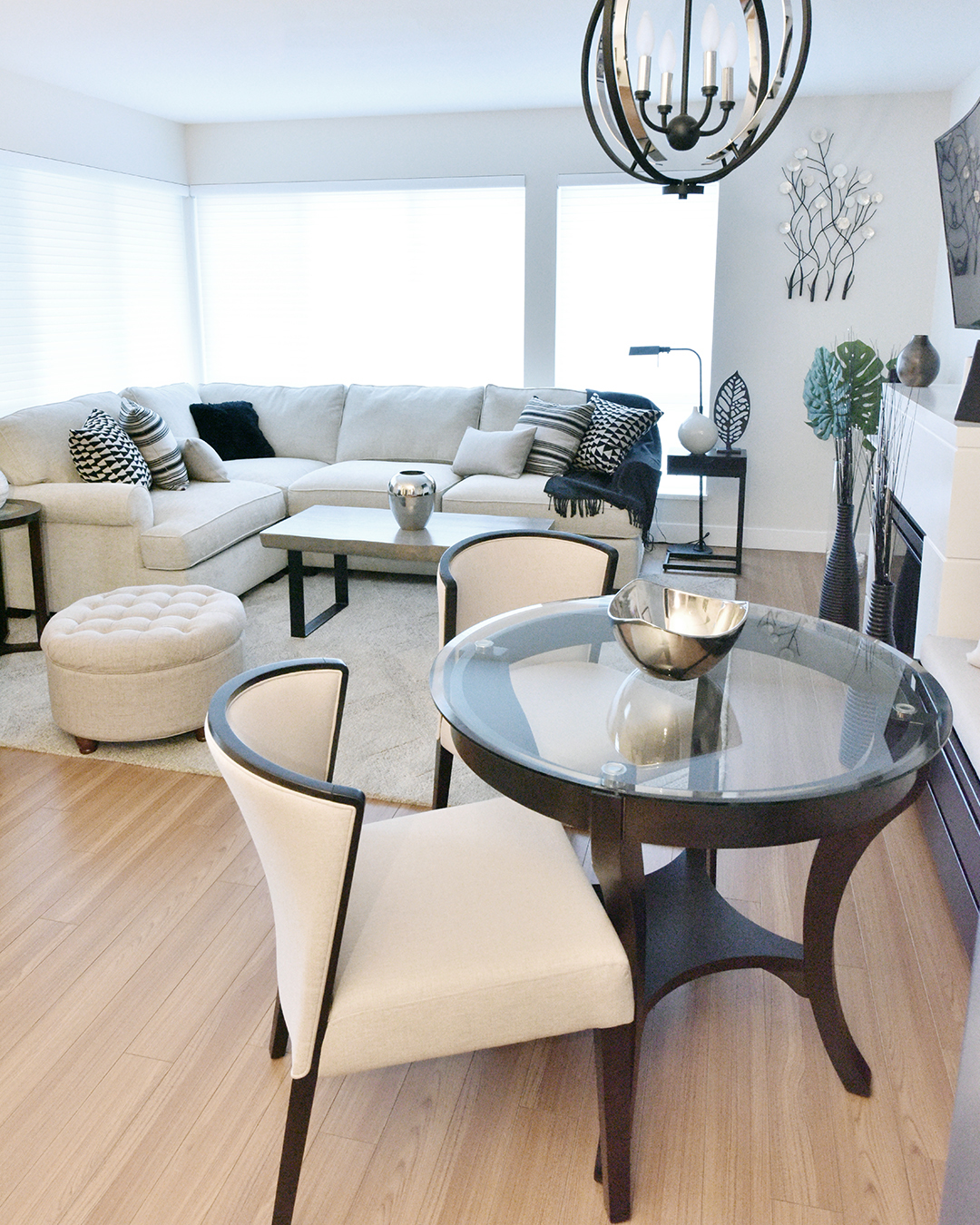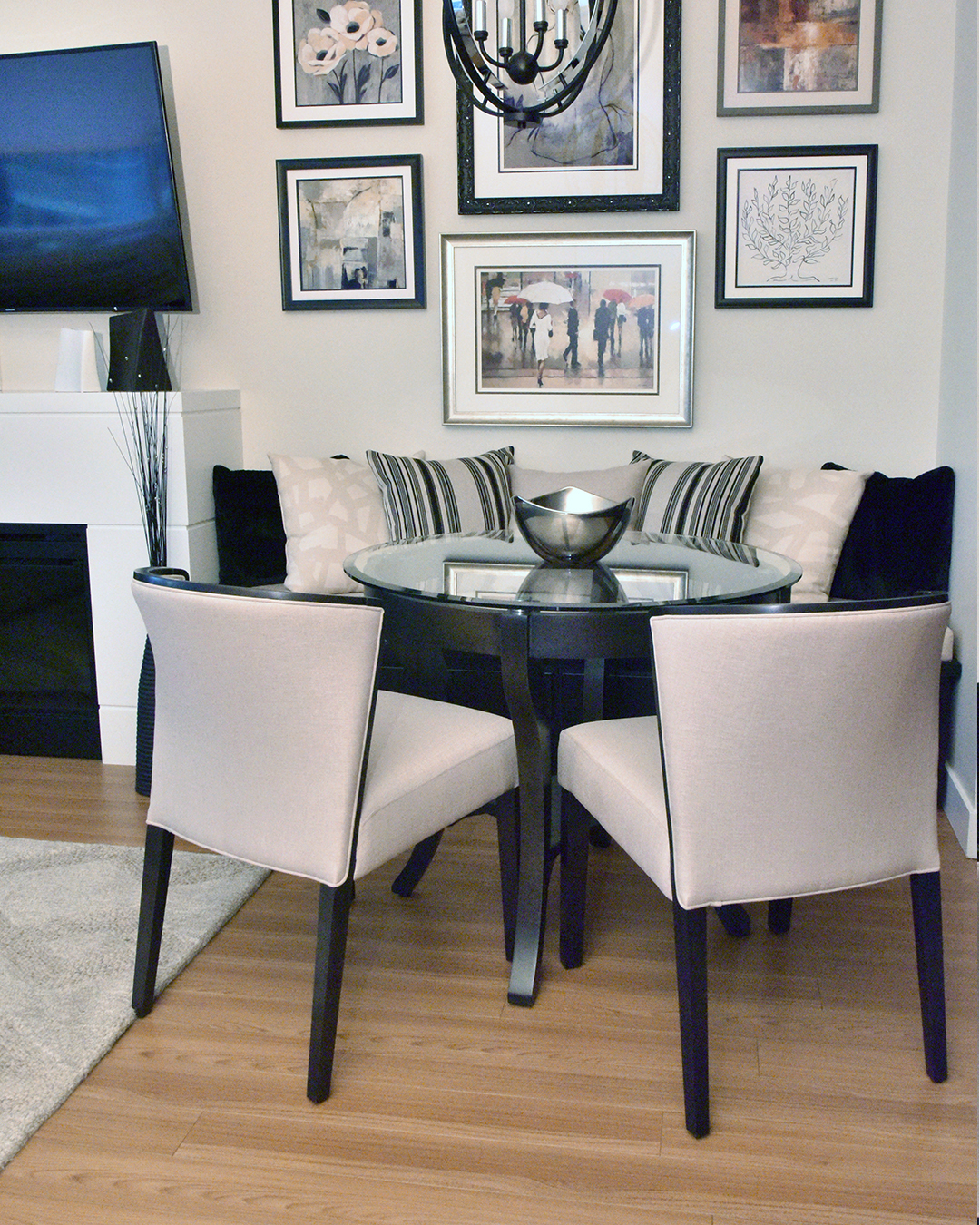 Product sources: Rug & Sofa: Pottery Barn, Ottoman from Wayfair, Pillows: Restoration Hardware, Banquette, Dining Tables, Chairs and Coffee Table: McCleary's Furniture, Silver vase on dining room table: Wayfair, Organic Leaf Wall Art: Wayfair, Black Throw, White Vase & Leaf on Side Table and Leaves: Crate & Barrel
Artwork for gallery wall framed by: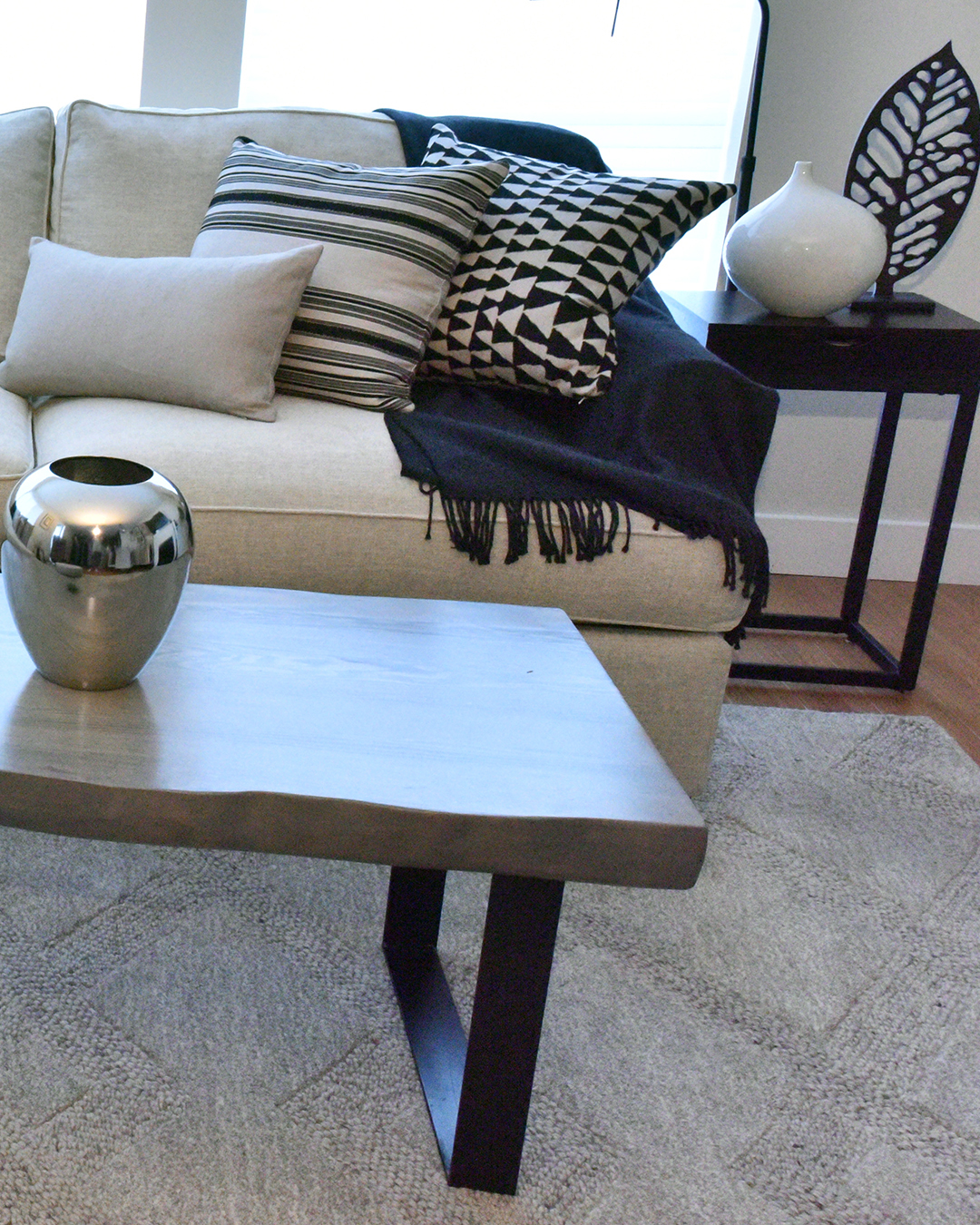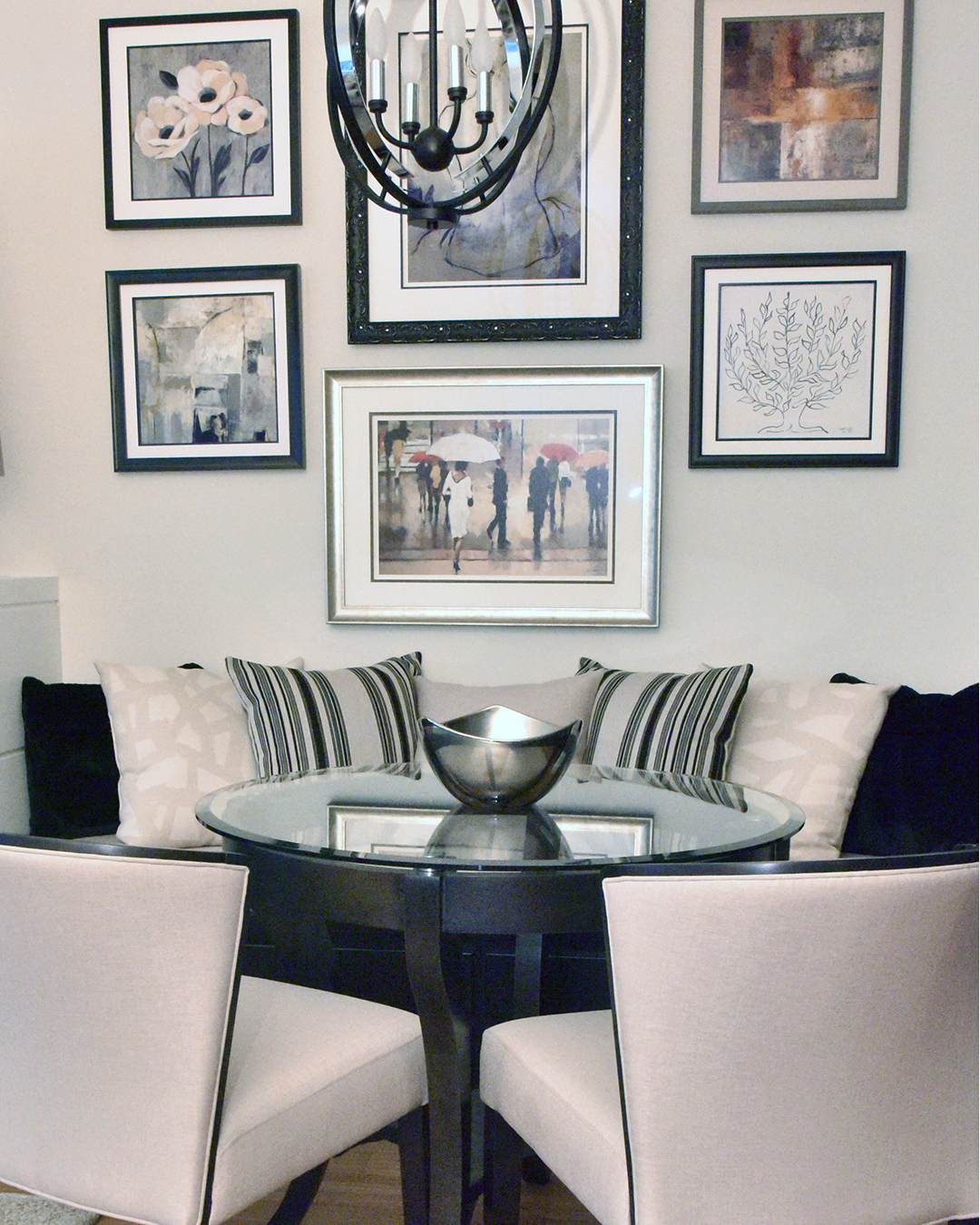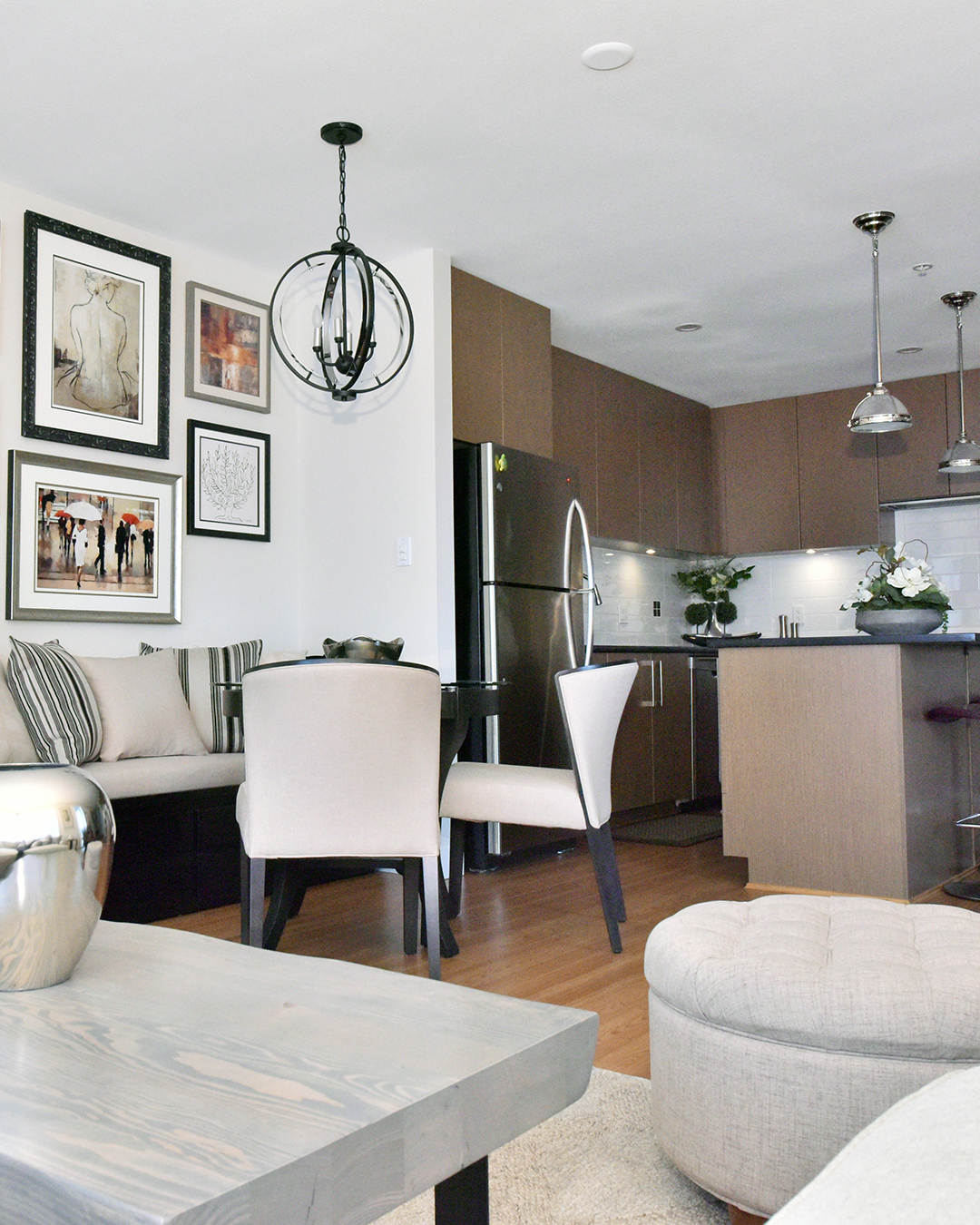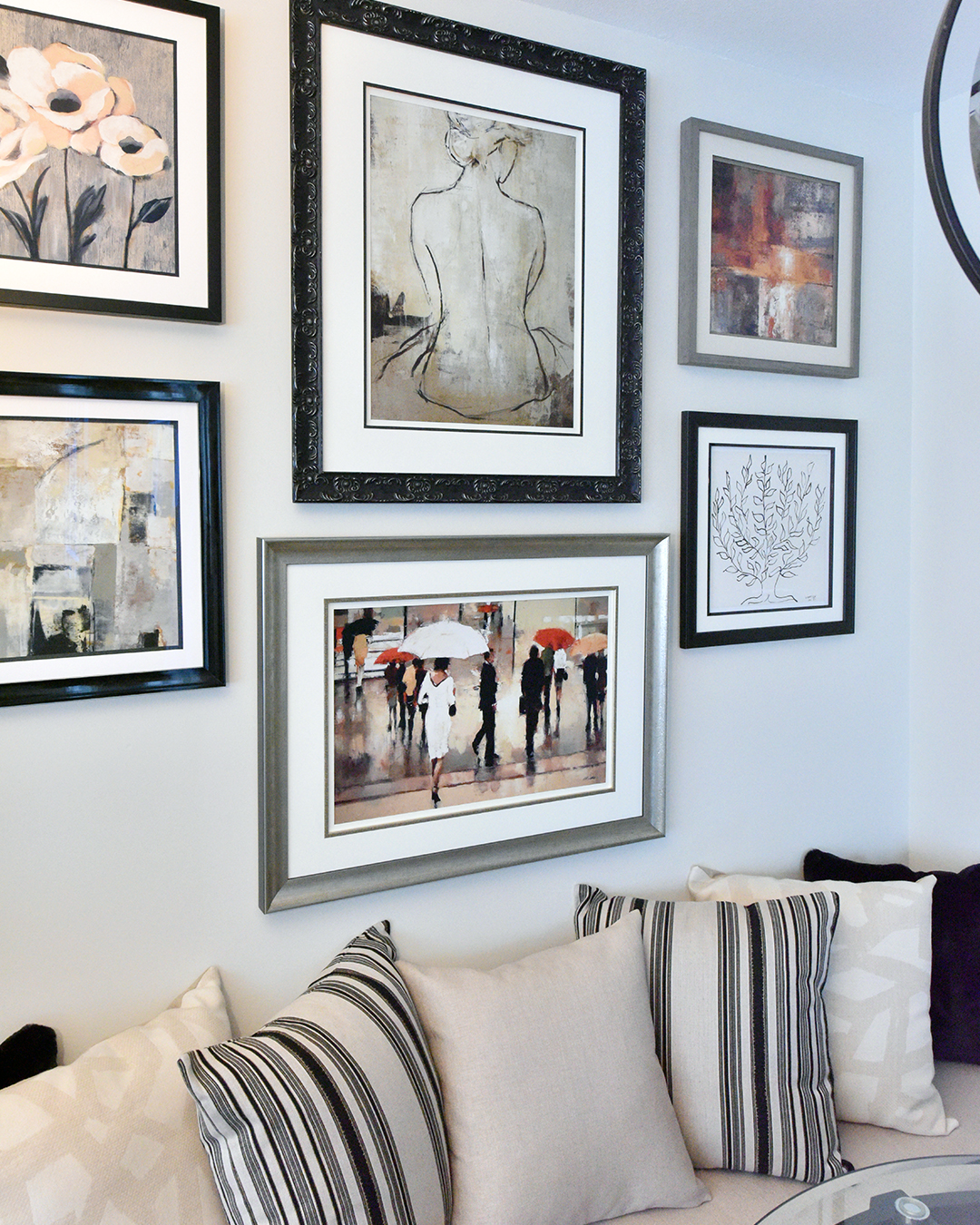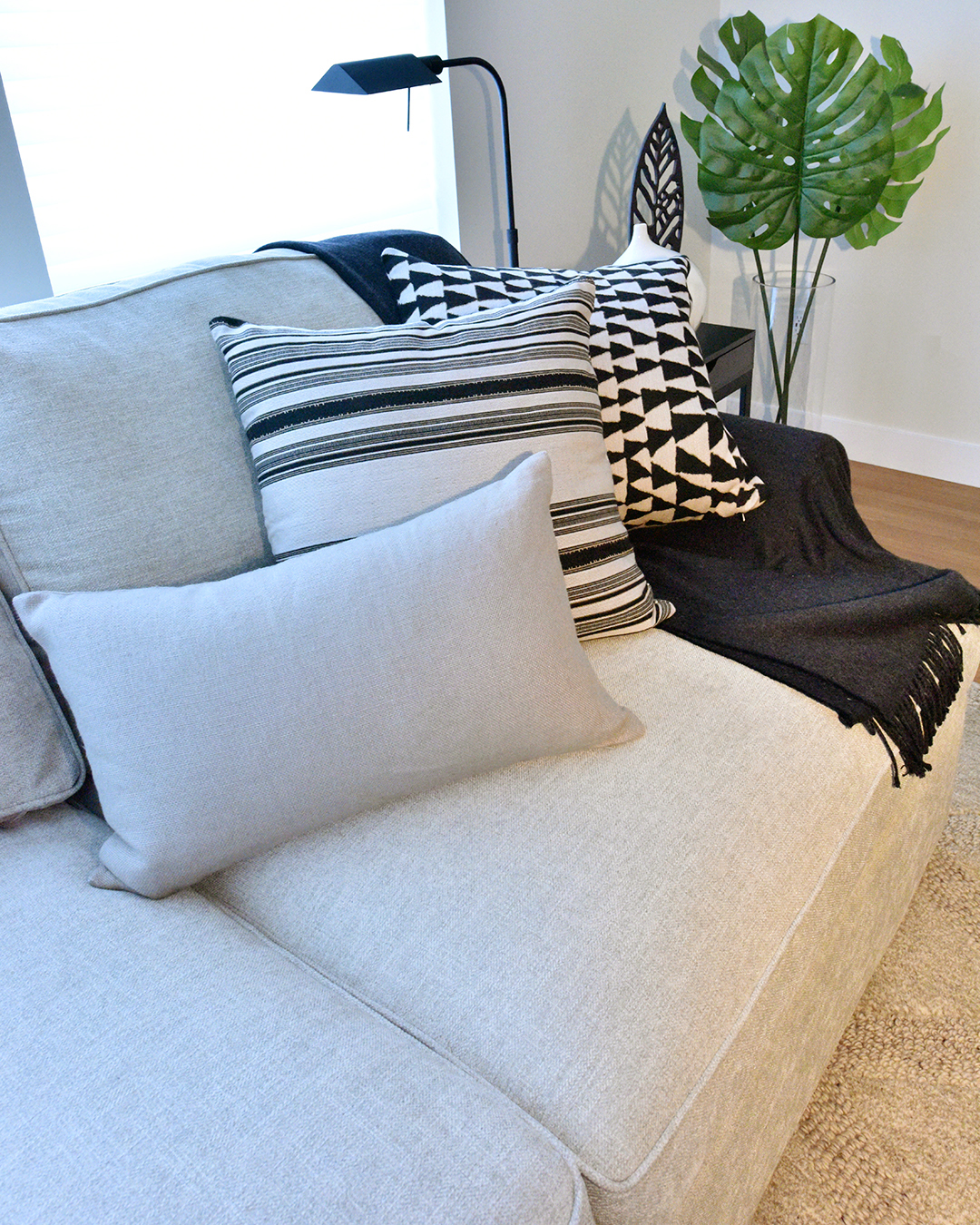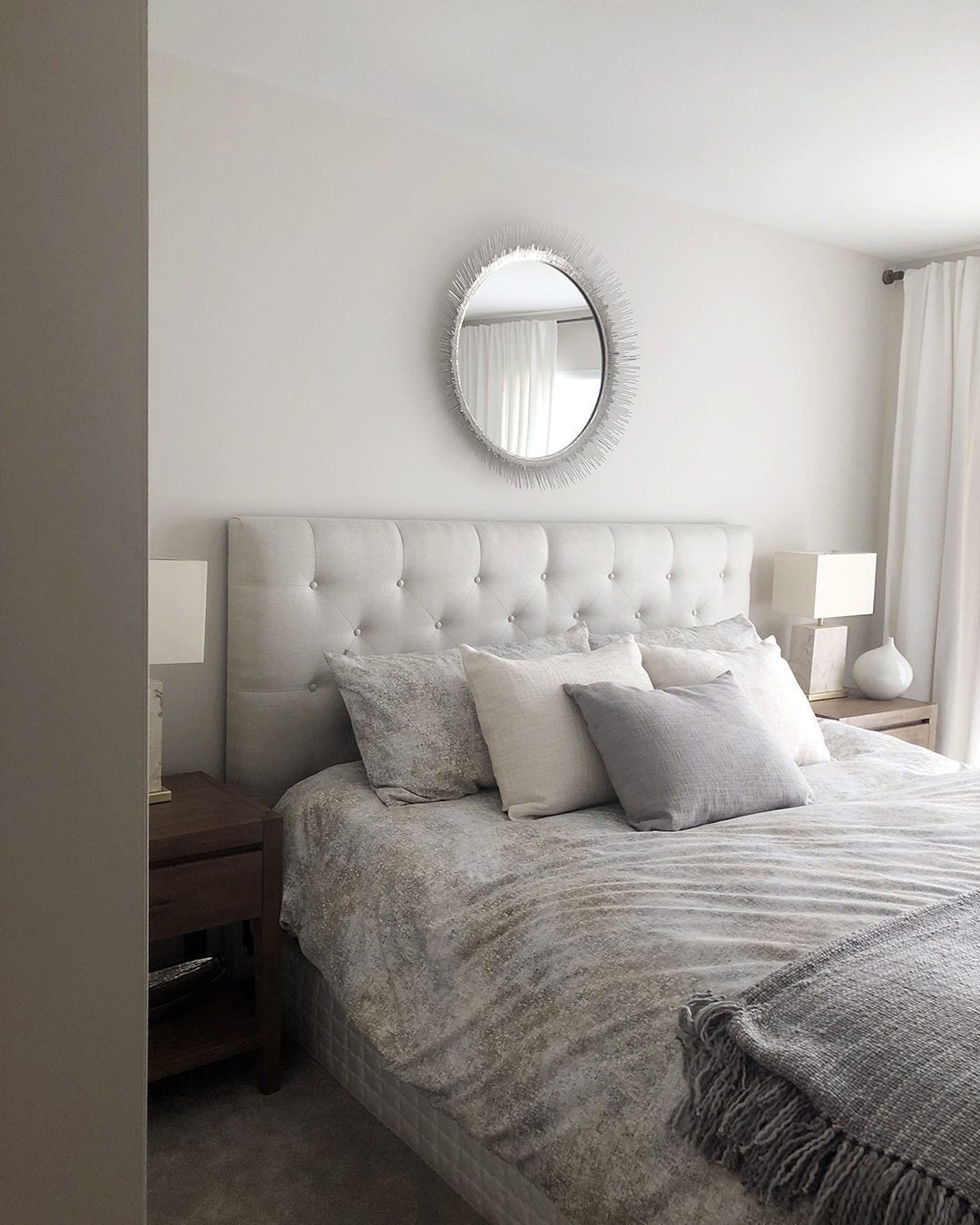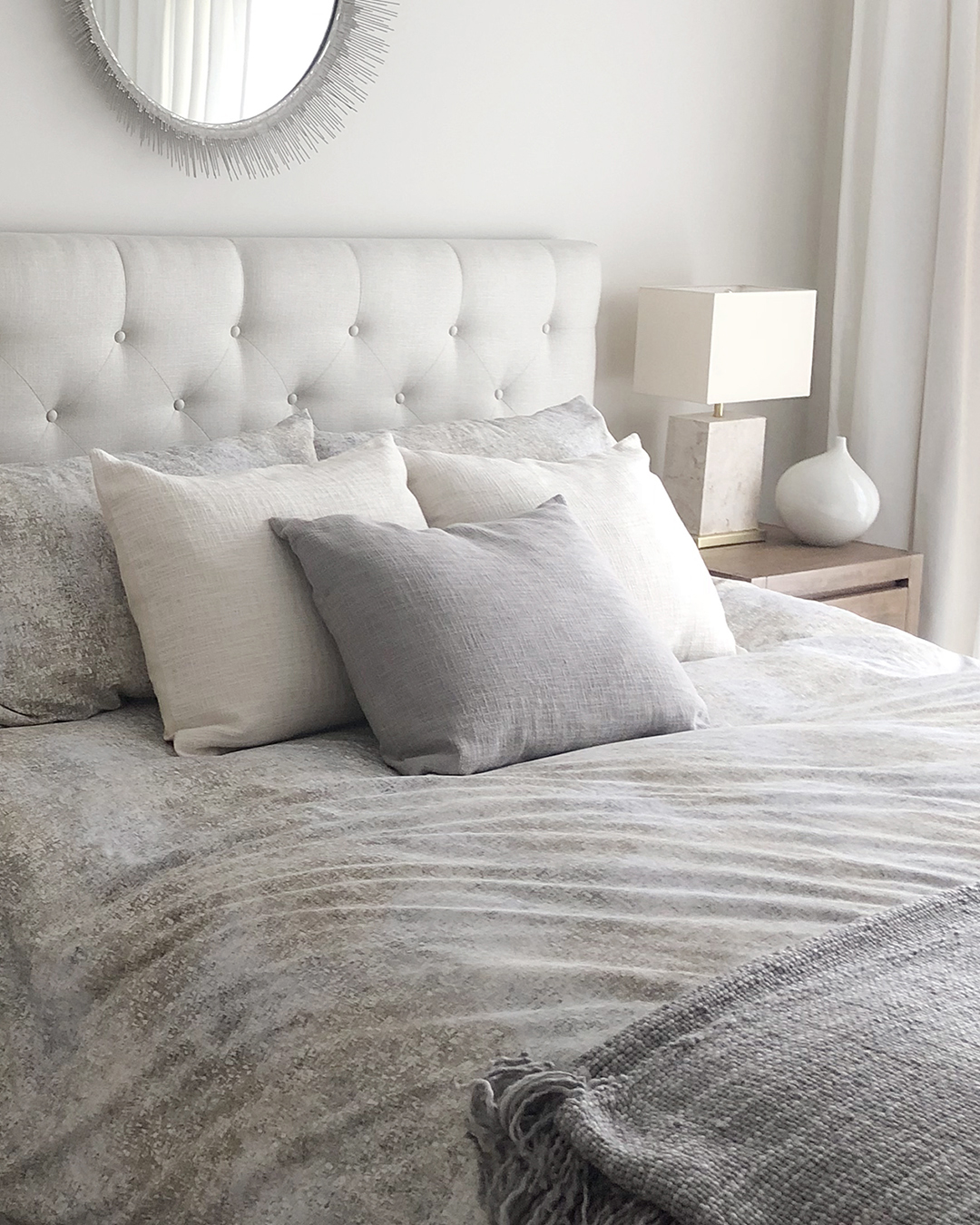 Shop the Post for Same & Similar Items

Images Optimized for Pinterest