How to Achieve a Successful Online Business
Hi There! My name is Tracy Svendsen and I am very passionate about teaching bloggers and aspiring entrepreneurs how to achieve success with their businesses.
Whether you are just starting an online business or simply want your business to have a larger impact, you've come to the right place!

I have a new website, Online Income Results that offers free information and online courses on everything from Mastering Pinterest, to Affiliate Marketing Strategies, Search Engine Optimization, Creating Profitable WordPress Websites as well as Detailed Guides to Social Media Platforms.
My Story…
By profession, I am an interior designer. I have also been a top performing affiliate marketer for over 10 years, managing 3 successful websites, as well as an Internet Marketing Consultant.
Being an online entrepreneur is an incredibly rewarding and challenging career and I still find it as exciting as the day I started. It has provided a tremendous opportunity to work from home and grow as an entrepreneur and it has also provided flexibility in achieving a work-life balance.
Passive income is what enabled me to escape the corporate rat race. That doesn't mean I don't work hard, it just means I work when, if and where I want to work. I define the priorities. It also provided the amazing opportunity to work from home and adjust my schedule to coordinate with being an active mom.
We all have our own reasons for wanting to dive into creating an online business; whether you want to achieve professional independence and set your own hours of work, supplement your current income, or if you are seeking a new career after retirement.
And now I want to help you build your own profitable online business too.
I also feel it's my responsibility. There are so many people that doubt whether blogging is a legitimate business model, and those of us that have had success, should collectively speak up and share what we've learned. There are so many people struggling to get by, and the ability to supplement their income could have a strong impact on their lives. My ultimate purpose in life is to grow and give.
Online Income Results provides free information as well as also include tips on how I strategically built up my Business Pinterest Account to over 380,000 followers and my Personal Pinterest Account to 120,000. Both drive a ton of traffic to my websites.
I've provided a screenshot of Buyer Select's Pinterest Analytics, showing average monthly views of approximately 8,000,000. Total monthly views on two Pinterest accounts totals over 12,000,000. And it just keeps growing in lighting speed!
On this website, I intend to openly share all of the knowledge, tools, resources, and strategies that I continue to discover that have made a measurable difference to my quality of life, and will for you as well.
A Quick Preview Into What's In Store for Subscribers
Here's a sneak preview of a few of the free information that will be provided on the Online Marketing Results website for subscribers.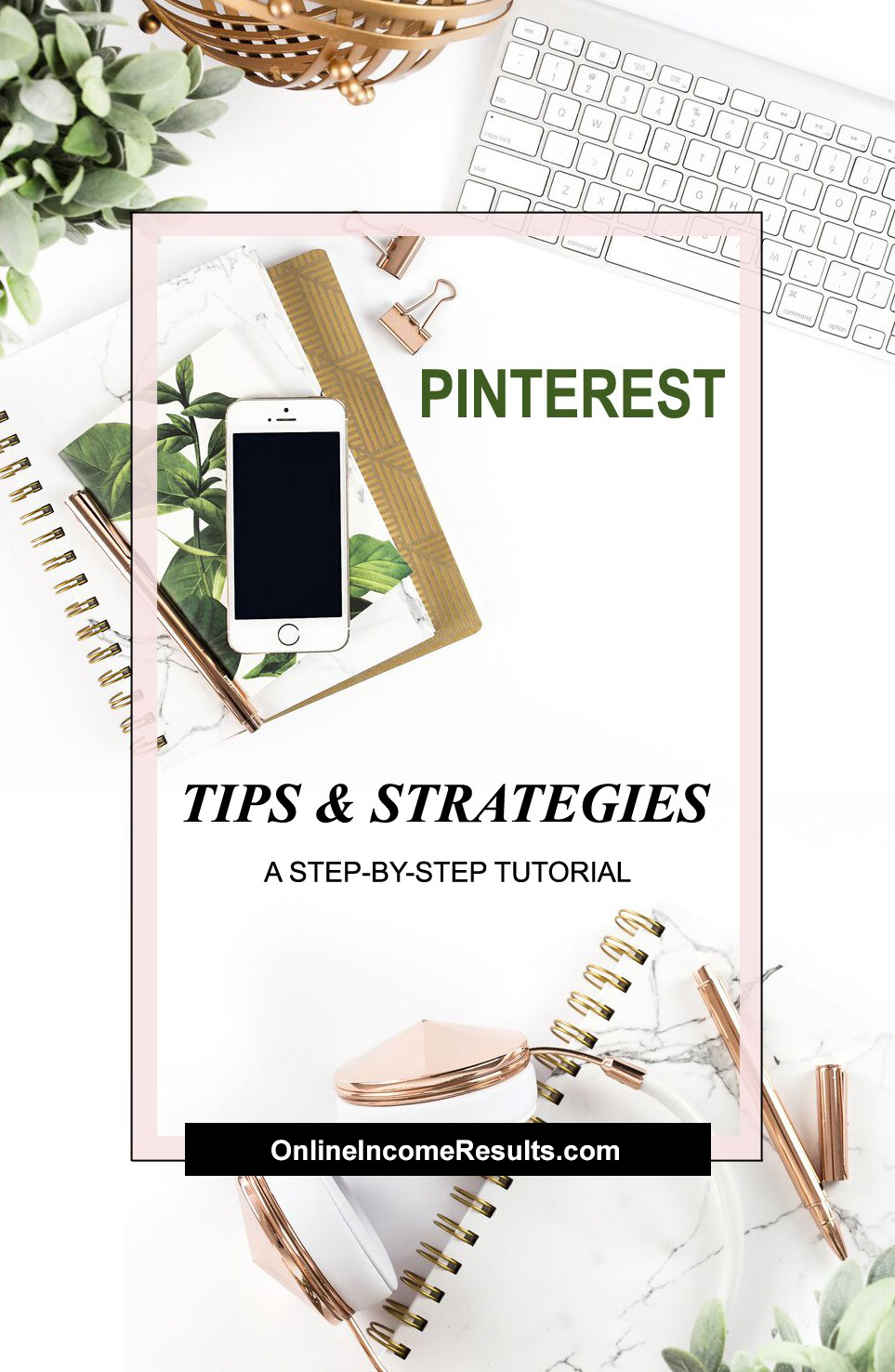 The Power of Pinterest

Pinterest Works!
When I started using Pinterest to drive traffic to my affiliate marketing websites, I spent hours researching methods to build my audience quickly. As an affiliate marketer and blogger, high traffic to my sites is proportionate to a high volume of commissionable sales. I knew that users on Pinterest have a buying mindset when they are on the platform, and Pinterest would be a game changer in boosting sales.
After analyzing all the research, I began to test different methods in order to discover what worked and what did not. As my followers began to sky-rocket and traffic to my website and affiliate sales exploded, I began developing information as well as a course to teach businesses, bloggers, and avid Pinterest fans the techniques and strategies I had found successful. If you are interested in learning how to Master Pinterest, please sign up for my newsletter and you'll be the first in line to know when the course launches.
You'll also be added to my contest, where 3 subscribers will have the opportunity to take the course for free.
This account as of August 1, 2019 has reached 290,000 followers: BuyerSelect Pinterest 
As it's growing at a rate of approximately 4,000-5,000 followers per week, the numbers change quickly.
Thank you for being here, and reading my story and mission. It's very much appreciated and I hope to connect with you soon!